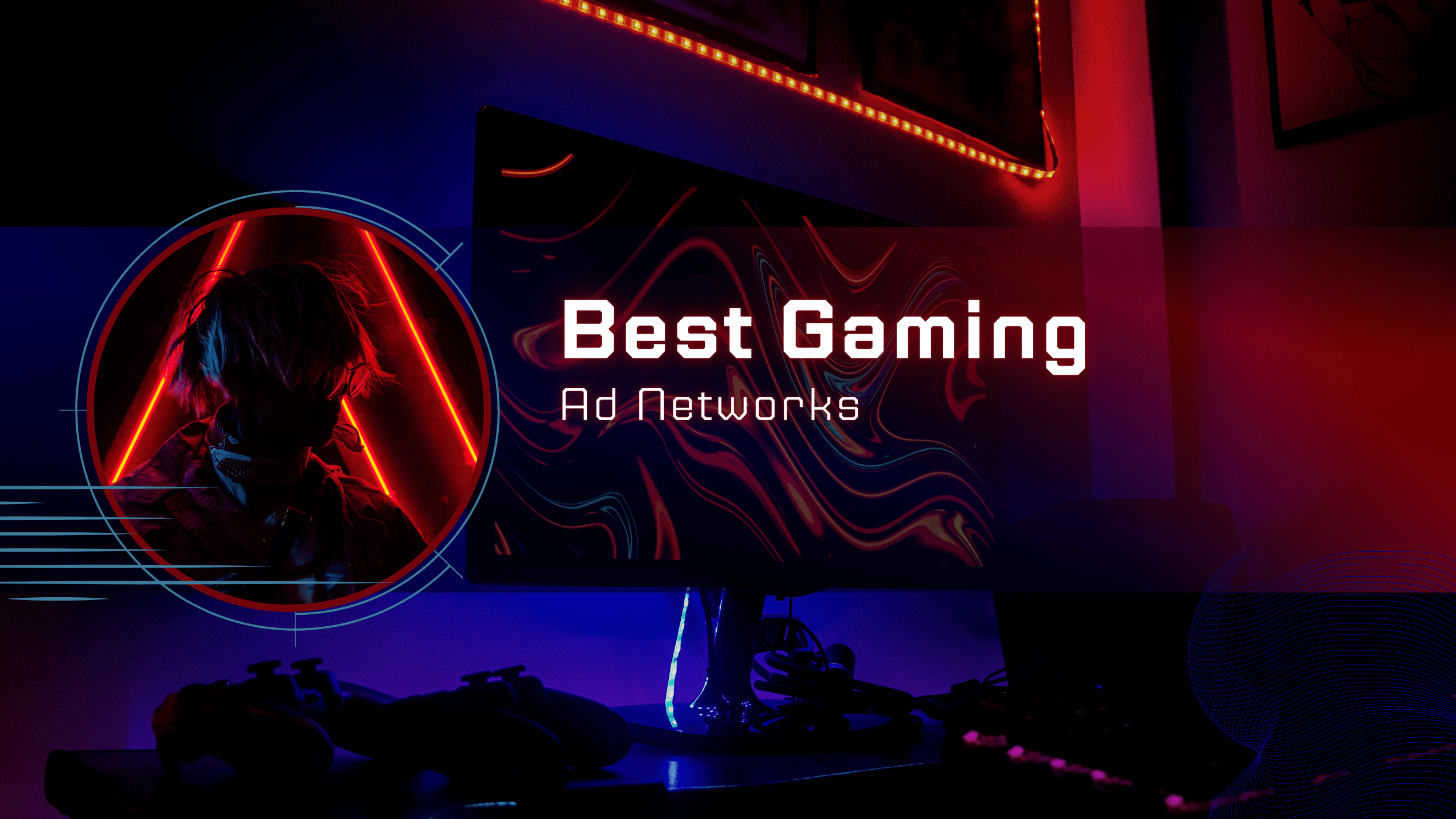 Do you consider yourself a newbie publisher? Do you run a weblog or a tiny website instead? Do you wish there were more opportunities to make money online? As a publisher, do you find yourself becoming tired of being turned down by companies?
If so, This post will help you explore the best ad networks for user acquisition to help you find them.
The majority of mobile video game developers struggle with in-app transactions. Mobile advertising is a more straightforward approach to monetizing popular free-to-play games.
An advertising provider can help choose the appropriate interest- or location-based mobile advertising space.
These networks also let advertisers run more targeted ads, and app developers monetize their services to attract more customers. Find the top mobile game ad networks with them.
Now that mobile apps are famous for selling advertising property, mobile publishers are looking for the best game ad networks.
We'll discuss mobile game advertising and game ad networks' importance. Stay tuned!
In-Game Marketing Overview
Have you ever clicked on an intriguing picture or puzzle in a game and ended up on an ad?
They demonstrate real mobile games and are great in-game ads. Mobile game advertising targets gamers, making money for app publishers and advertisers. In-game advertising impressions appear during pauses, between stages, and after gaining lives.
Many ad designs keep viewers' attention. Ad networks streamline mobile advertising by connecting companies and apps.
How Do Mobile Game Ad Networks Work?
Ad networks sell mobile game ads. They focus on demographic, market, and genre research to attract more consumers for themselves and game makers.
This study connects advertisers with apps seeking advertising space. Mobile game advertising meets game makers' revenue needs.
Features of a Great Game Ad Network
Clarify the factors advertisers use to choose a gaming ad network. These traits are essential.
The ad network's goals: Do they know the brand and genre? Do they know the greatest gaming app marketing strategies?
Ad networks' ad inventory and content display are crucial.
Publisher website or app engagement
strategies for choosing appropriate gamers/users.
T0P 10 Best Gaming Ad Networks
These are the best gaming ad networks for 2023 and 2024 to attract repeat Android gamers.
This Unity-based advertising framework lets mobile game makers display native ads. Unity Ads uses machine learning to help developers acquire users and find gamers with the most potential. Unity Ads links mobile advertising to gamers' attention.
Unity Ads, AppLovin, and ironSource dominate Android user retention gaming triopolies.
This ad network concentrates on mobile game advertising, so it's no surprise it retains gamers. The network is ability to target gaming genre fans is a vital feature.
Unity Ads' native video advertising strategy also helped it succeed. It also supports banner and interstitial ads.
The analytics and solutions of Unity Ads can help you grow and reach revenue goals. Unity Ads has the expertise to help game publishers, advertisers, and others monetize and acquire users.
This ad network is essential to monetize your game with video ads.
2) Media.Net
Media.net, a fast-growing contextual advertising network, allows publishers to sell ad spots on their blogs and websites by showing relevant keyword tags.
Promoting authorized products and premium display adverts helps them conduct effective gaming advertising strategies. The ad network works with top publishers and ad tech companies.
Display-to-search (D2S) ads from Media.Net use upcoming keywords and search activity. This happens before advertisements on various platforms, including mobile games.
Customers can customize ad units and formats with Media.Net. Media.Net may display ads in gaming apps when the screen is moving.
3) Partners.House
Best gaming ad network for publishers and partners.House, created in 2019, is the top choice for all major publishers.
It is based in Slovakia and simplifies monetizing your website with push notifications. The company is allowed in most nations worldwide.
If you want to monetize your website and get passive monthly money as a publisher, this is your chance. Partners.House has over 90 million active push subscribers from various countries, making it ideal for publishers. Partners.House is used by over 180 countries.
Partners.House delivers 100% ads and monetizes 180+ GEOs. A universal push subscription code and multilingual landing page are included. Additionally, it asks for more landing pages.
They offer an innovative system that lets you send tailored push alerts and relevant ads to customers, enhancing conversion rates and income. They want to become market leaders by providing the finest service to their publications.
They regularly add new features to help publishers develop faster by increasing traffic, leads, and sales.
Publishers that haven't considered collaborating with Partners.House are missing out. It has everything they need! Its fraud-prevention system detects and eliminates bots and fraud in addition to its other capabilities.
Revshare is their revenue-generating strategy. Signing up requires your name, email, and password. The remaining selections are optional, but the listed ones must be completed to begin.
Partners.House has a $50 minimum payout. This platform accepts Web Money, ePayments, Bitcoin, VISA, MasterCard, Capitalist, and Yandex.Money, QIWI.
4) My lead
MyLead is an international gaming advertising network that has paid more than $6 million to its users. It provides state-of-the-art resources and strategies for affiliate promotion.
You should not worry because MyLead trains new members on these innovative methods.
In the world of affiliate marketing, it ranks among the most significant and most well-known. Your commission per sale could be pretty high, depending on the product price.
MyLead aims to grow a vast circle of customers, marketers, publishers, and buyers to maximize benefits for everybody.
A wide range of MyLead opportunities would get you to the affiliate marketing point you want. You can advertise your services & products on social media based on your interest.
Payment Details:
$20 minimum payment
Methods: PayPal, Bitcoin, WebMoney, Wire, Revolut, Bank Transfer, Skrill,
5) Mintegral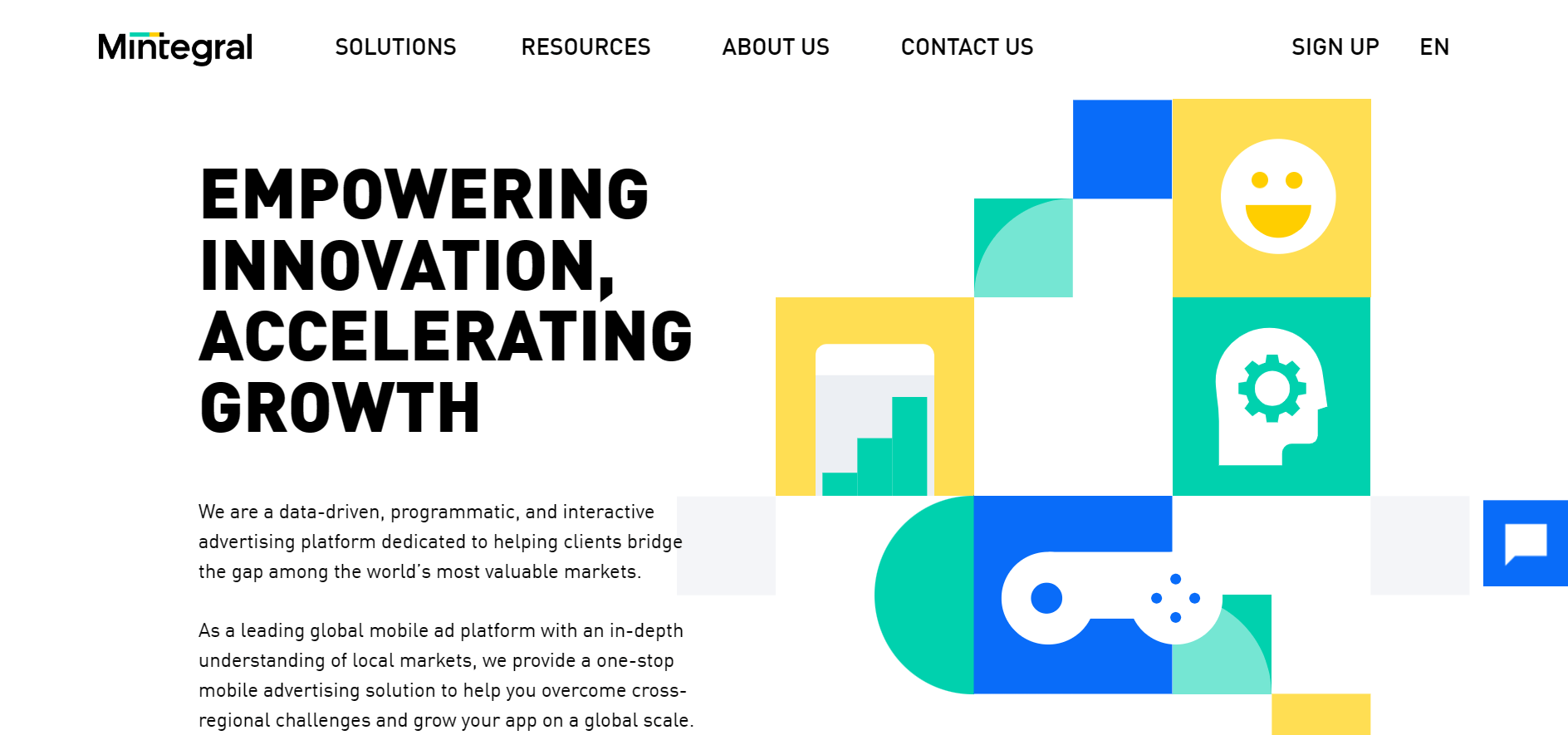 This ad network didn't make the previous Retention index top 15. It now trails three mobile gaming advertising giants. Mintegral dominated music, simulator, and mid-core mobile games, winning six categories.
Why has this ad network proliferated?
Mintegral is a global Asian advertising platform. Over 26,000 app partners and 20 foreign ad exchanges are now its partners.
Mintegral uses AI to help organizations acquire and monetize customers worldwide. It markets supply and demand, DSP, and SSP.
Mintegral offers unique video ads that boost app downloads and user engagement. Advertisers and mobile publishers use it as a marketplace. Mobile advertisers looking for a "smart" platform need look no further.
One thing about Mintegral is that it's fully programmable and engaging.
6) Start.io (Previously StartApp)
New mobile app monetization and publishing platform Start.io focuses on free apps. Start.io helps developers monetize free apps by bringing search advertising to mobile devices.
Start.io focuses on interstitial ads despite delivering app walls, native ads, video ads, and 360 apps. Start.io connects game publishers with interactive ad creators that generate unique graphics.
Start.io connects interactive ad marketers with game developers. Search an infinite number of viewers and segments worldwide.
SmartApp supports app walls, native, interstitial, and video advertisements. This ad network employs eCPM and CPM campaigns to maximize client revenue.
7) Applovin
AppLovin is one of the few mobile-only ad networks. From banner ads to video ads, it covers all ads. This ad network builds a vast ad community and produces excellent results by fusing different kinds.
Last Retention Index, AppLovin fell one rank. It remains second in the Gaming Triopoly. This network focuses on campaign analysis to find high-quality users. This platform delivers mobile app installation videos, banners, interstitials, and ads.
The AppLovin Exchange helps DSPs and agencies target high-quality mobile users and scale campaigns by connecting to the most in-app competitions.
These formats can be blended until you discover the one that performs the best. Bidding services from AppLovin include CPI and CPC advertising.
8) liftoff
liftoff is a reliable gaming ad network with data-optimized advertising on over 1 billion devices. They work with Vungle for global visibility, interaction, and conversion.
The mobile ad network liftoff is unique. Only video ads are served. Vungle is an in-app advertising platform on iOS, Android, Windows, and Amazon.
It allows personalized targeting. It offers CPA, CPM, CPC, and CPI bidding models. liftoff solely monetizes mobile game developer apps. The software monitors user acquisition campaigns with precise metrics and protects privacy.
liftoff supports iOS and Android, video ad formats, and CPC pricing.
9) Chartboost
Chartboost has long topped Appflyer's Retention Index.
It's a free-of-cost ad network. You can control who can promote your app because publishers can use the ad space. Free cross-promotion for interstitial and video ads is a significant platform benefit.
Chartboost lets you directly manage ad campaigns to monetize your mobile gaming app and give users a choice over their ads. This enables you to choose the ad unit's updated ad type.
Chartboost is a reliable gaming ad network with over 900 million active users and 200 billion monthly ad requests. Chartboost dynamically optimizes advertiser ad inventory to maximize ad impression income.
Zynga's Chartboost offers several gaming app ad options. This provides game makers an average 90% revenue share. CPI payments are supported by Chartboost.
10) AdColony
The gaming industry needs ad networks with strong ties. ABC News and Walmart use AdColony for mobile advertising. AdColony administers HD video ad campaigns for profit. App developers can customize ads with fonts and colors.
Digital advertising is accessible at AdColony. Aurora HD spatial design, Instant-Play video, and low ad spending. This network enables CPI and CPC payments and is a model for mobile ads.
Instant-play videos, Interactive HD videos in Aurora, Interactive technology, demographic focus, and iOS/Android sync are some of its key features.
Ad Colony uses iOS and Android mobile platforms, CPM pricing, rich media, playable videos, and demographic targeting.
Since video ads drive mobile gaming, AdColony is still a leading ad network.
Also, Read:
Conclusion
Finding a well-suited gaming ad network is the problem that every independent publisher must solve, and this article hopefully will help you find the solution.
Unity ads is our top pick because they offer various advertising alternatives. A team of seasoned managers will also collaborate with you to develop several marketing strategies for your goods and services.
You should look at media.net to spice up your website or blog adverts.
Remember that every ad network has its own unique set of guidelines. Before agreeing to cooperate with any ad network, it is crucial to read their policies.