Omegle is one of the most well-known and widely used video chat sites found on the internet. Due to organic search traffic, Omegle receives over 94 million unique visitors monthly.
Omegle has become a popular platform for random chats without creating accounts. However, you might be blocked if you misuse the site or if it's restricted in your region. If you face such issues, this guide will help you navigate the best proxies & VPNs to unblock Omegle.
Best Omegle Proxy to Unblock Omegle in 2023
Omegle Proxies are a reliable way to maintain anonymity and bypass restrictions. Here are the top proxies for Omegle.
1) Oxylabs
Oxylabs stands out for its ability to help users bypass Omegle restrictions globally. They offer dedicated Proxies & IP addresses across various cities and frequently change them to avoid detection. Their pricing is also competitive, given the quality they offer.
For more, Read Oxylabs Review.
2) Bright Data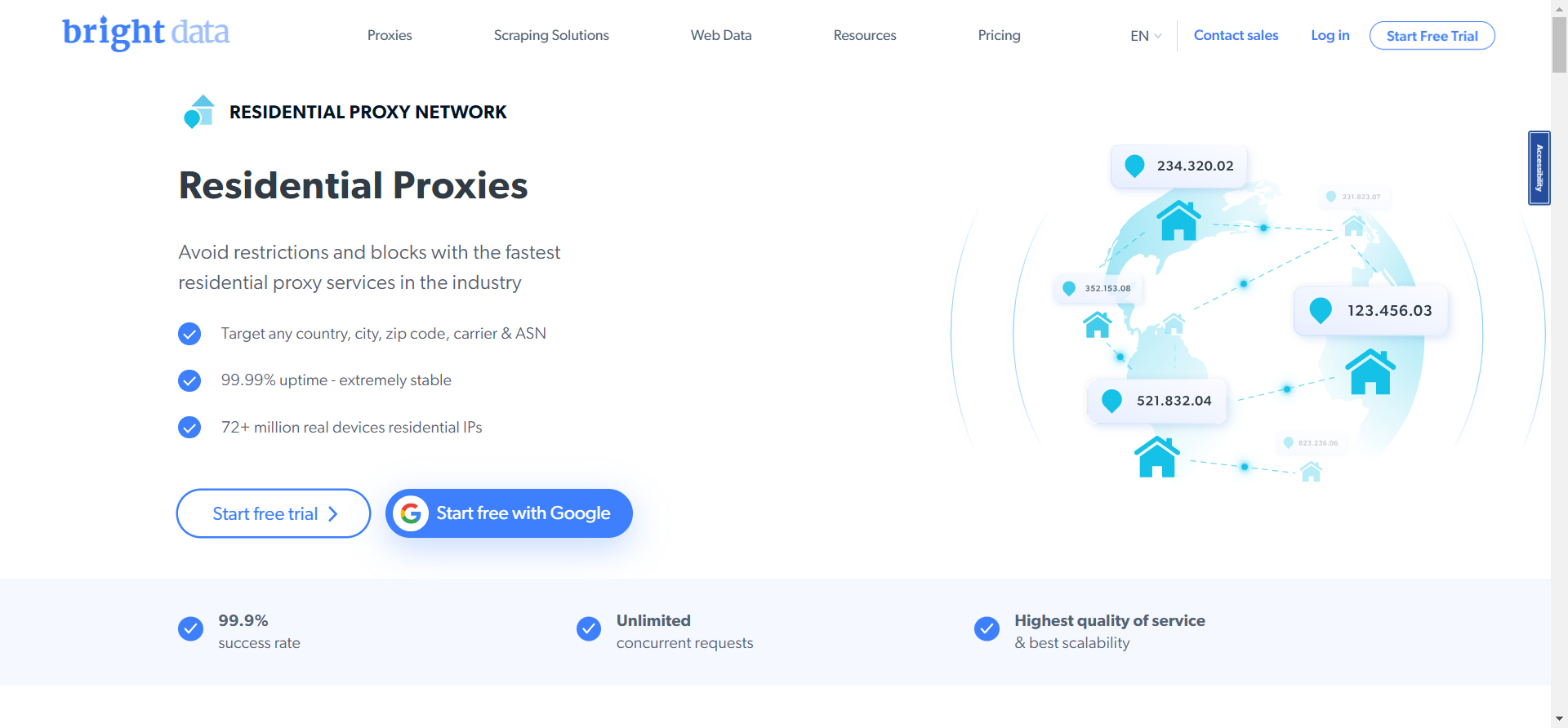 Bright Data is a trusted proxy for Omegle, ensuring user safety and bypassing Omegle's restrictions. They offer data center and residential proxies with vast IP addresses. Their proxy manager tool is open-source, guaranteeing maximum security.
3) ProxyEmpire
Offering both residential and private proxies, ProxyEmpire boasts unlimited bandwidth and supports various protocols. Their Proxies are fast, and they provide automatic replacements for non-working proxies.
4) Proxy-Seller
Proxy-Seller provides premium proxies hosted on high-speed servers. They also offer VPN services, ensuring a comprehensive online security solution. Their Proxies are exclusive to each user, ensuring data safety.
Best Omegle VPN in 2023
Residential VPNs offer the advantage of residential IP addresses, which are harder to detect than datacenter IPs. Here are the top VPNs for Omegle:
1. NordVPN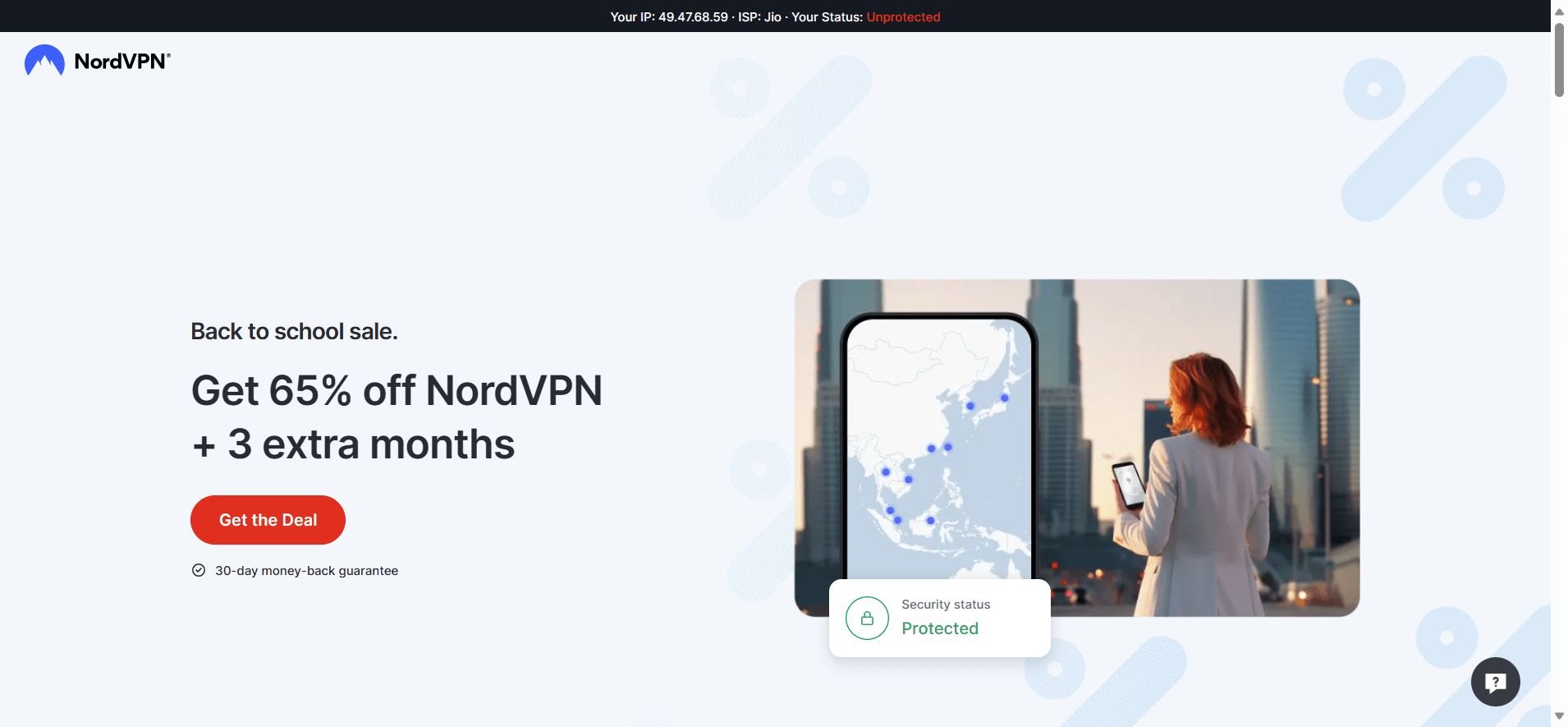 NordVPN is one of the top Omegle VPNs since they offer dedicated IP addresses.
We prefer dedicated IP addresses over residential VPNs for unblocking Omegle because they're safer.
They have a 30-day money-back guarantee and provide protection against ads and malware.
For more information, Read NordVPN Review.
2. Surfshark

Surfshark, like NordVPN, offers dedicated IP addresses. They stand out for their affordability and have a transparent pricing comparison on their website. They also offer a 30-day money-back guarantee.
3) Tuxler
Tuxler offers a vast pool of residential IP addresses compatible with Mac and Windows. They're known for their extensive VPN services and can help unblock Omegle even if you've been restricted.
4) Hola VPN

A free VPN service, Hola VPN is highly effective with Omegle. It's backed by Bright Data, a leading proxy provider. While they offer shared IP addresses for free, their paid service provides exclusive IPs for better security.
5) Betternet


Without any registration, Betternet offers easy-to-use VPN services. They support multiple platforms and are known for their reliability and speed.
FAQs
Why Is My Computer Banned from Omegle? 
Omegle has rules to ensure user safety. Violating these can result in a ban. Moreover, due to security concerns, many institutions block access to Omegle. Your IP address, which reveals your location and network, is recorded by Omegle.
How Long Is the Ban Going to Last? 
The duration of the ban varies. It can be as short as a week or as long as four months. Severe violations might result in a permanent ban.
How Do I Unblock Omegle? 
To avoid bans, always adhere to Omegle's terms and conditions. Avoid using inappropriate language and respect other users.
Conclusion
Unblocking Omegle requires the right tools. While many free or cheap services are available, investing in a reliable VPN or proxy ensures long-term benefits. Always prioritize quality and security when choosing a service.