YouTube has gone a long way since its inception; it has dynamically grown in its procedures and algorithms, and it currently boasts one of the most significant user bases in the world.
In fact, more than 6 billion hours of video are streamed on the platform every month, making it one of the most popular websites in the world.
For various reasons, ISPs block some websites and geo-restrict others. Blocked websites can be unblocked using particular ways. Proxy sites, VPNs, and custom DNS servers can help you access blocked websites.
It may come as a surprise, but several countries, offices, and schools have blocked all or some access to YouTube due to concerns over the proliferation of irrelevant or offensive content.
We can bypass this restriction using a proxy server to access the site. Here, we'll discuss the top YouTube proxy sites that may be used for hassle-free video streaming.
So, without further ado, let's get started with my list of Best YouTube Proxies.
8 Best YouTube Proxies 2023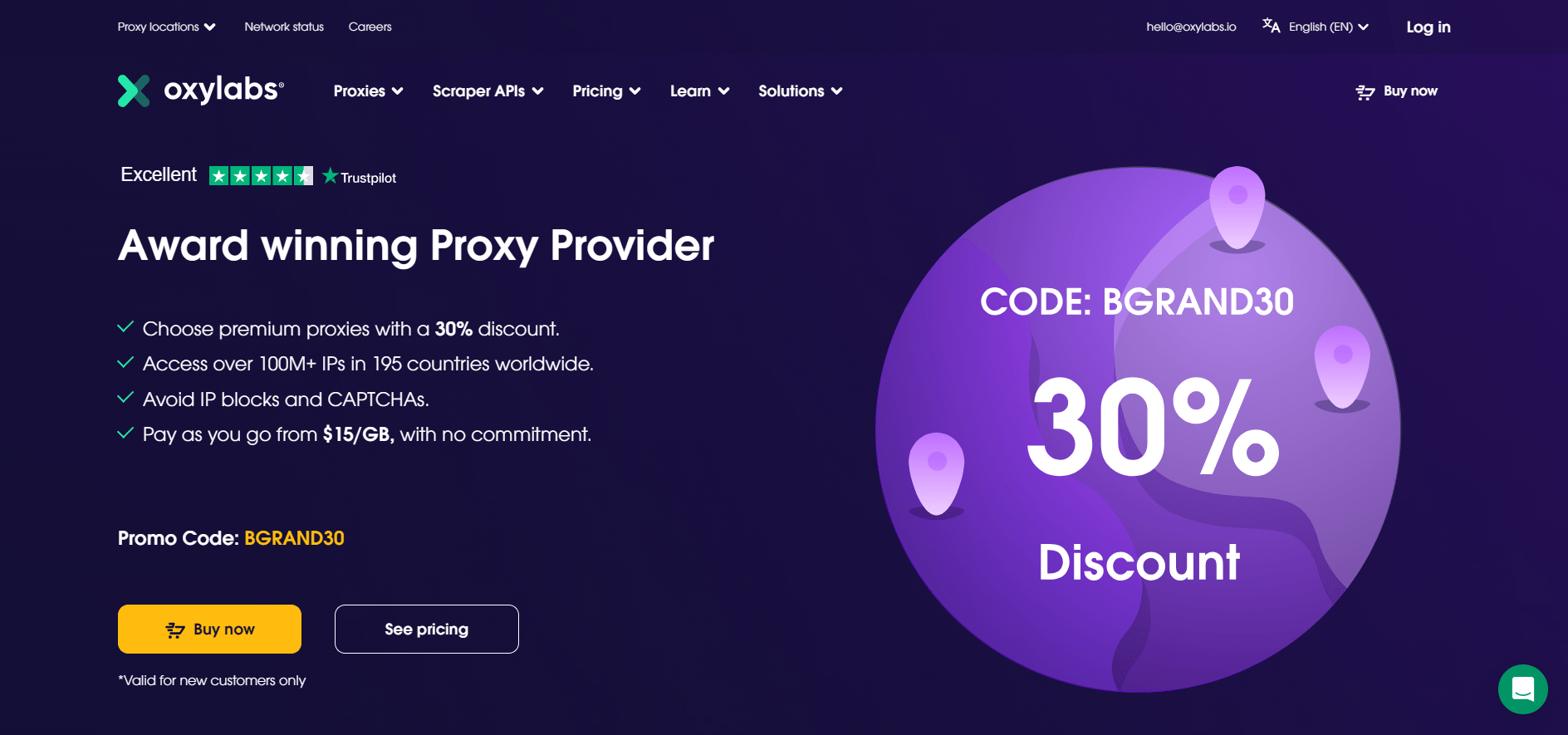 When searching for a reliable proxy to watch YouTube videos anonymously and efficiently, Oxylabs stands out as a leading option.
Oxylabs provides unrivaled YouTube proxy services with a range of plans to suit users of all sizes and budgets.
Using Oxylabs' Shared Datacenter Proxies, you may use their extensive network infrastructure and have a consistently reliable connection to YouTube.
For those on a tighter budget, Oxylabs offers $50 monthly for their Shared Datacenter Proxies. These proxies are a reliable option for accessing YouTube even though they are not as customizable as Residential proxies.
Oxylabs provides Residential proxies, which are a popular option because they are affordable ($15 per GB) and flexible (no long-term commitment is required). These proxies are more trustworthy because they provide real residential IP addresses.
Whether you're a content provider, advertiser, or researcher, Oxylabs' Residential proxies make it easy to access YouTube's vast library of videos and data.
Read Our Oxylabs Review.