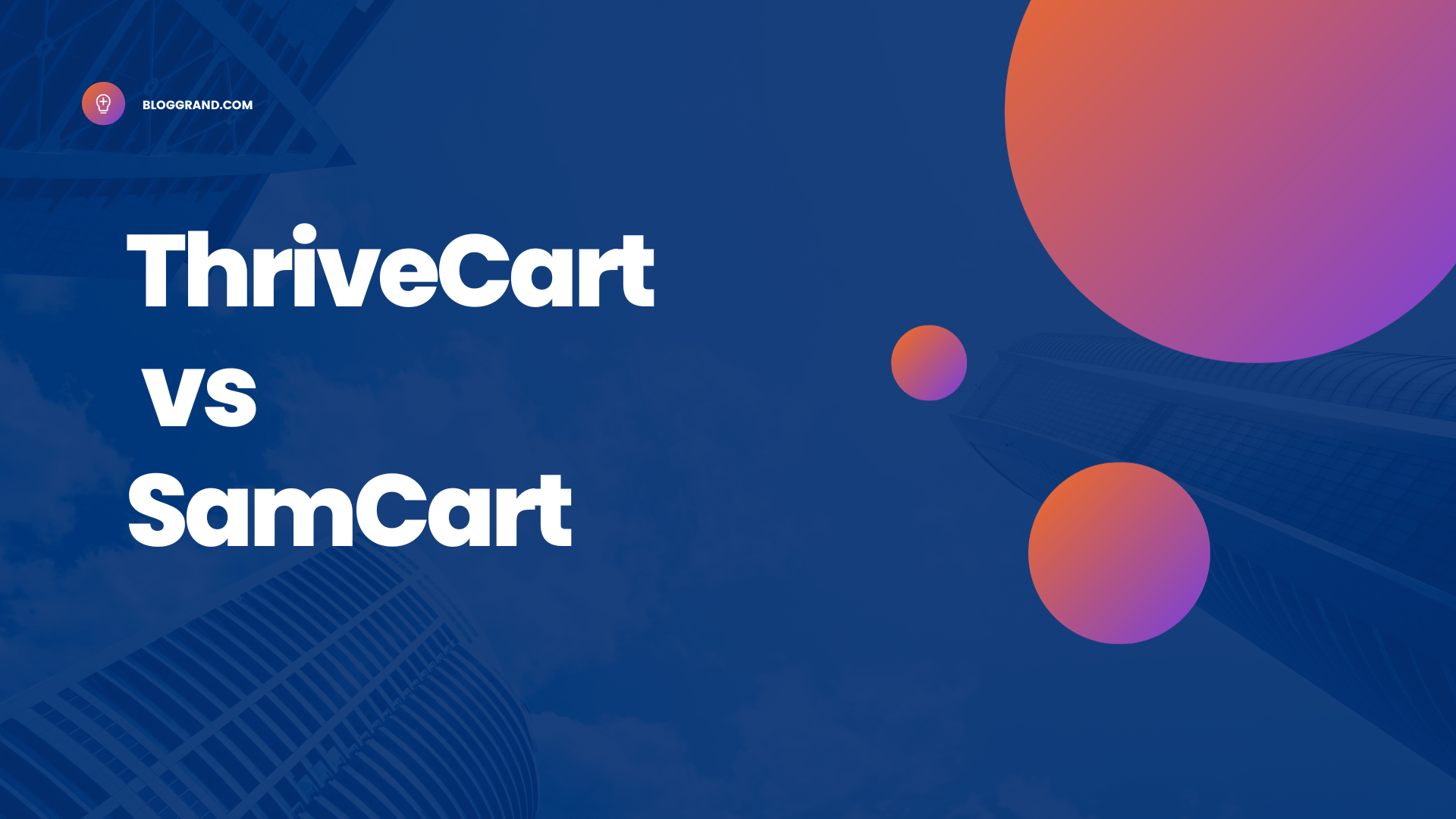 The shopping cart is a helpful tool used by online stores to keep track of the items a customer selects for purchase.
Your online shopping cart may be your most crucial business tool. It can make or break your business, so choose wisely.
This comparison evaluation compares ThriveCart and SamCart, the two leading industry players.
Overview: ThriveCart vs. SamCart
ThriveCart Overview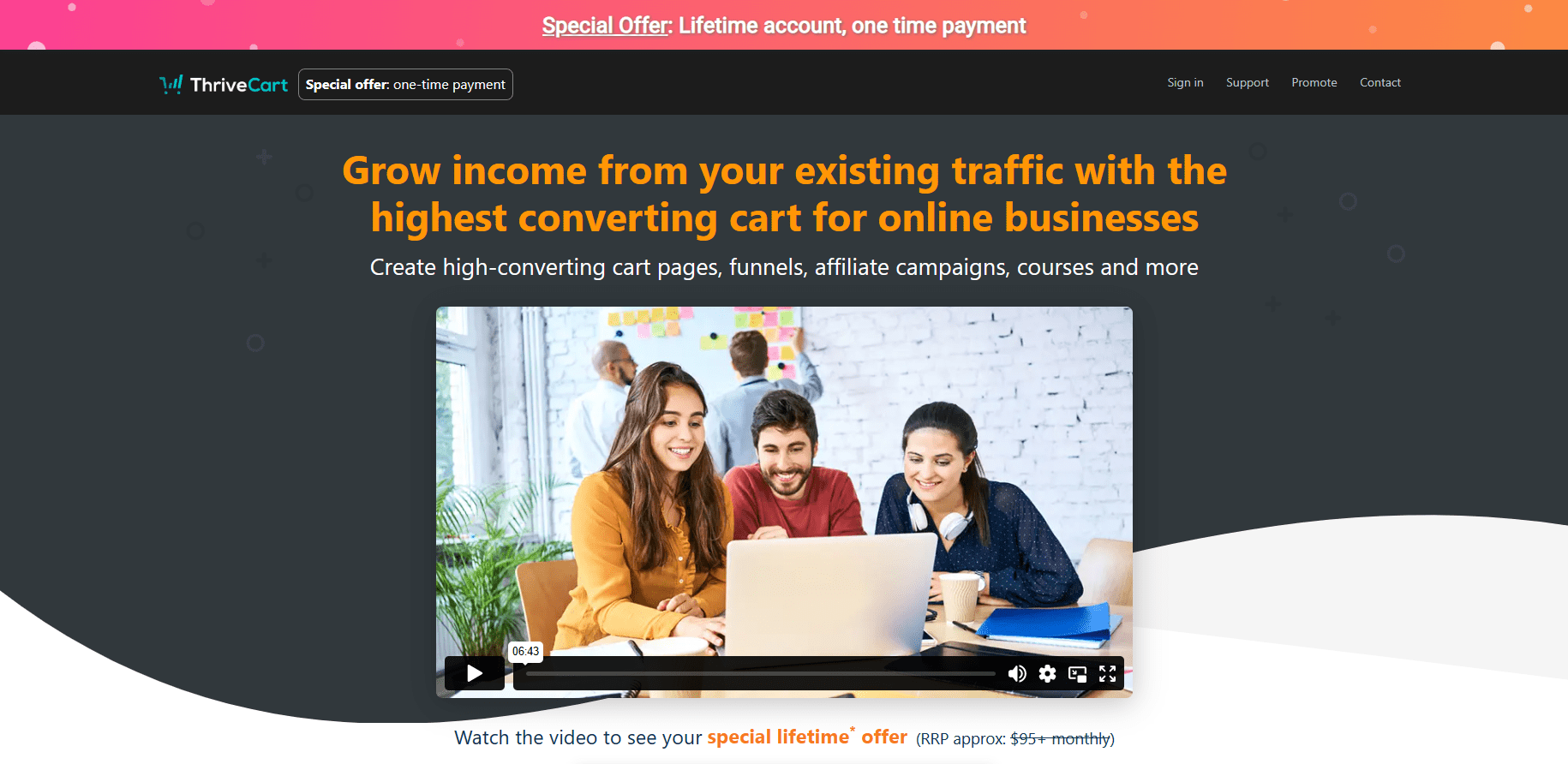 Josh Barlett built ThriveCart to minimize their workload, work flawlessly, and save dollars in buying shopping cart software.
The company is now one of the most prominent online all-in-one platforms for selling digital and physical products. You can promote online tutoring, consultancy, etc. with it.
ThriveCart's main benefit is creating checkout pages and high-converting shopping carts to maximize revenue.
ThriveCart: Key Features
Bump Offers and Coupons: ThriveCart lets you add discounts, bump offers, and coupons to your products.

Ready to Use Templates: ThriveCart has an array of templates to improve the landing page creation experience with little effort.

ThriveCart's drag-and-drop page builder makes bespoke product and sales funnel pages simple.
For More, check out my detailed ThriveCart Review.
Samcart Overview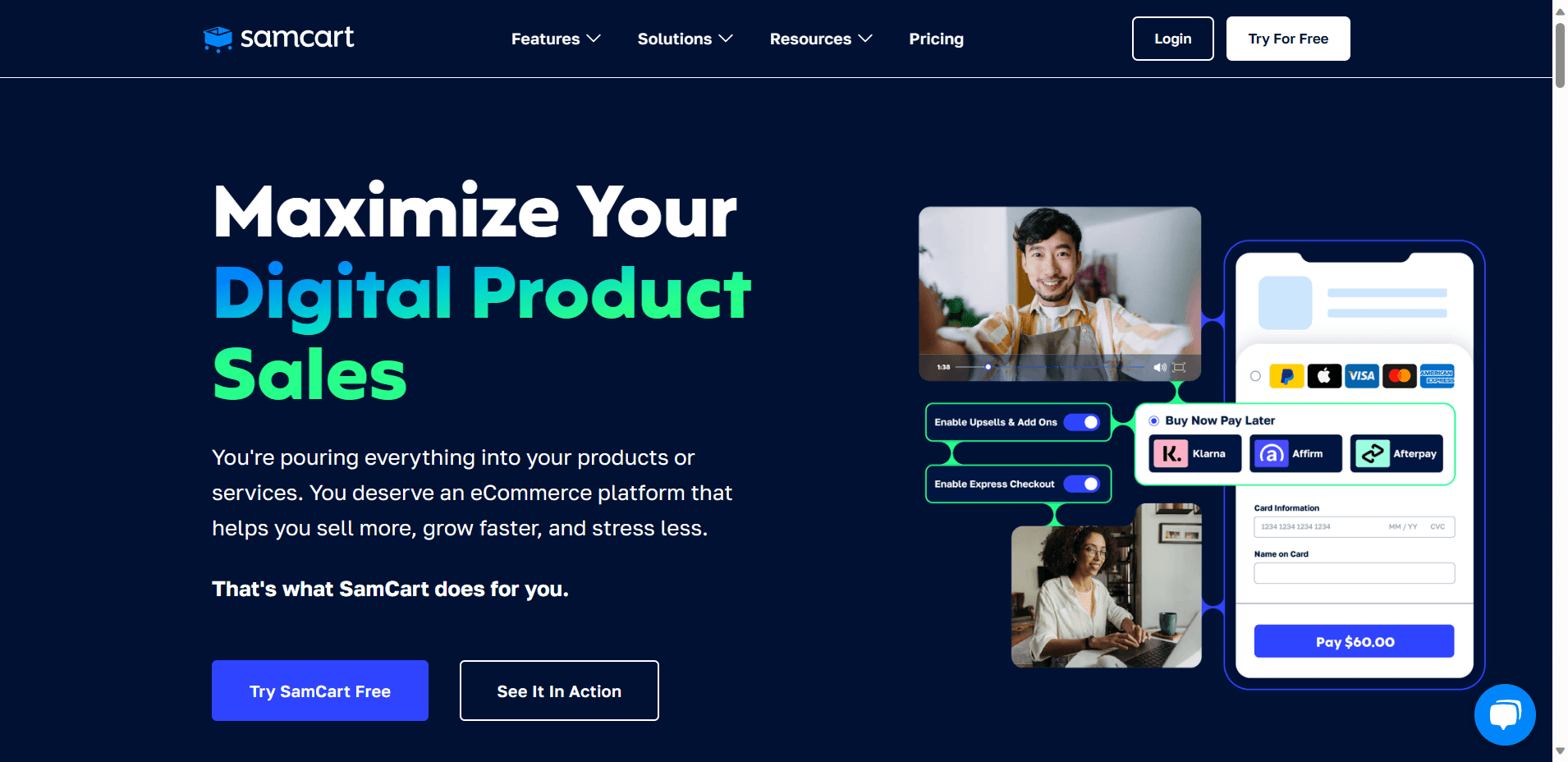 SamCart is a shopping cart software like ThriveCart, with some key distinctions.
Brian Moran, CEO of "Get 10,000 Fans" and TrainBaseball.com, created it to give his company the best shopping cart software.
SamCart is among the world's largest shopping cart software companies, and it serves thousands of customers every day, many of whom are household names in their respective industries.
In addition, they have released a service under the name CreatorU. If you want to learn the ins and outs of running an online business, then this is the place to do it.
SamCart: Key Features
Fantastic Interface: SamCart's platform is simple and intuitive for novices and experts.
SamCart lets you offer membership sites as well as items and services, unlike ThriveCart.
You may personalize a SamCart sales funnel to match your brand.
Key Differences
Below, we've outlined several key distinctions between the two systems. Understanding the differences between the two options will help you choose the one most suited to your company's requirements.
1) Pricing
There is a $495 one-time cost with ThriveCart.
There is a monthly price for using SamCart, and that fee is anywhere from $49 to $399.
2) Cart Design
The ThriveCart platform's shopping cart designs aren't as cutting-edge as competing cart software.
SamCart is an improved, cutting-edge, and user-friendly shopping cart solution.
3) Memberships
One significant difference between the two solutions is that ThriveCart lacks a robust membership system.
SamCart is a good subscription option because it is tailored to membership communities. Subtle variations across the systems regarding adaptability, UX, and templates exist.
4) Payment Integrations
The ThriveCart platform is compatible with both Apple Pay and Google Pay.
SamCart does not provide assistance for these or any other forms of mobile payment.
In contrast, ThriveCart provides a superior experience in several respects, including a lower monthly charge and a more convenient two-step checkout process. Not only does it have the ability to track links and forecast sales, but it can also calculate sales tax.