Finding the best software for your needs is of the greatest importance, as choosing the best shopping cart and landing page builder for your business is a very important choice.
ThriveCart and Kajabi are two software that lets you sell goods and services to your customers. You can use either of these tools.
People often ask me why I like ThriveCart better than Kajabi when it comes to my shopping cart.
Since I have my own reasons, I thought it would be a good idea to write a blog post about how they are different.
With carts, there's no room for negotiation. You absolutely must make sure they look good and are optimized for sales.
In many ways, I think Kajabi's shopping cart feature isn't as good as it could be. Let me walk you through each of them one by one.
Let's get started as soon as possible.
Without further ado, let's get started.
Bottom Line Upfront

ThriveCart wins when it comes to selling digital products online. It is better than Kajabi in terms of being easy to use, storing content, and marketing tools like email.

In effect, ThriveCart has all the features you need to create and market online courses, and you only have to pay a one-time membership fee to use it for life.
What is ThriveCart?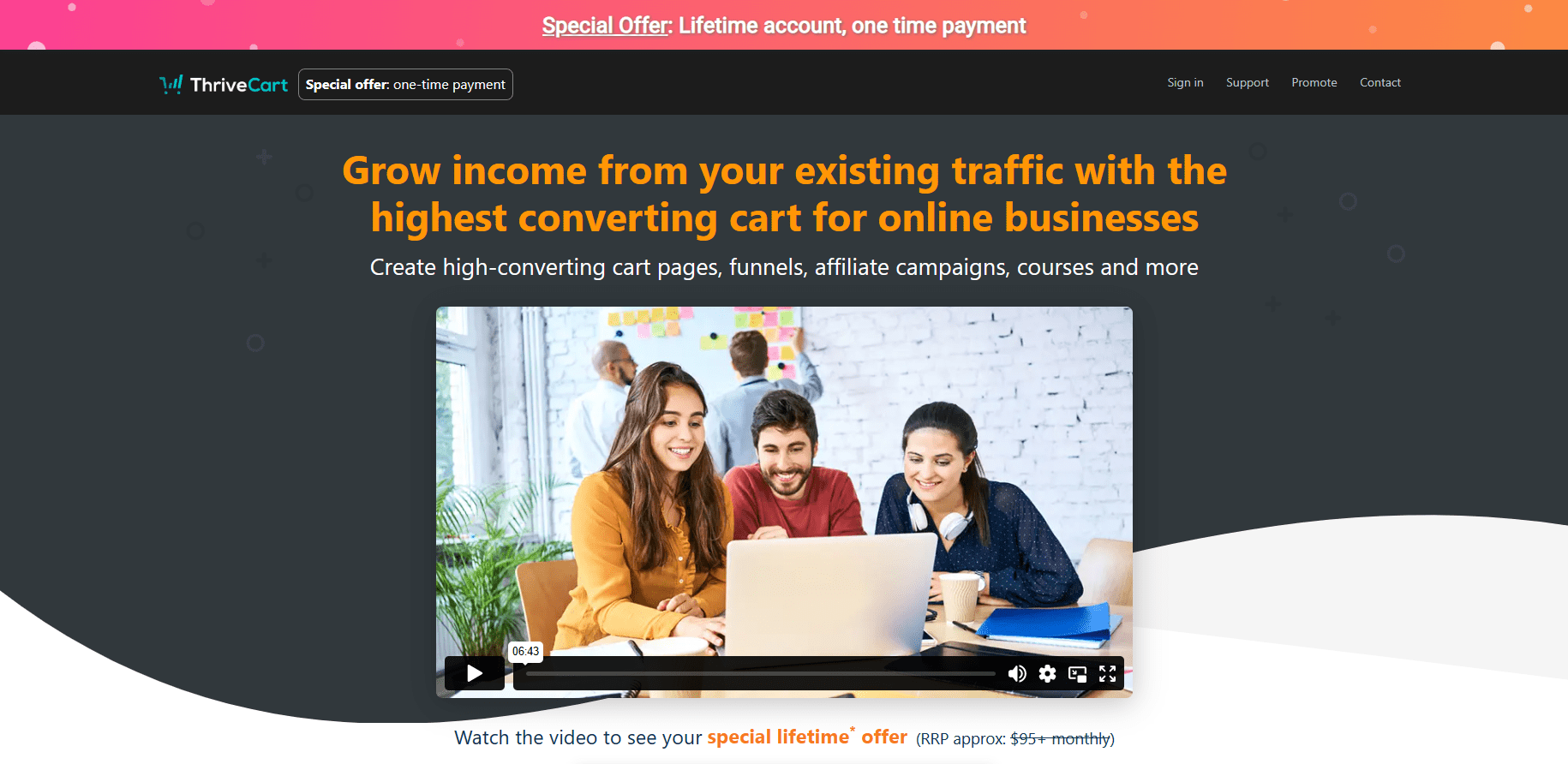 Josh Bartlett created a feature-rich shopping cart system called ThriveCart at the start of 2016. Its main application is in the development of highly effective sales pages and order forms.
A page development software called ThriveCart assists businesses in building cart sites and funnels, maintains the pricing model, and monitors and records sales made through those pages.
Additionally, ThriveCart oversees the tracking and reporting of sales generated by those pages. It also includes a wide range of capabilities for the creation of courses and affiliate marketing. With the help of their preferred payment processor, this platform was created for companies that sell their goods or services online in order to save them time and help them close more orders.