To receive payments and issue bills, a reliable payment service is essential. Stripe Payments & Melio are excellent choices for eCommerce payment processing, but they have unique quirks.
I understand firsthand how challenging it is to keep track of invoices & payments when a firm grows. When you start doing business globally, things grow more complex.
I put them through their paces to provide an unbiased evaluation of Stripe and Melio. You can compare their support, features, and costs to choose the ideal for your needs.
Bottom Line upfront
It is difficult to compare both these platforms head to head directly because of their fundamental differences. Melio is the most tailor-made option for this problem, whether talking about basic invoicing or companies paying independent contractors.

Stripe Payments is the best option for more complex payment integrations due to its adaptability and customization.

Due to its extensive feature set, including the ability to allow split payments and offer discounts to users, Stripe Payments is the option that will work best for larger enterprises.

However, Melio offers a better UI and is easy to use. Melio is preferable for small firms and lone entrepreneurs.
Melio Overview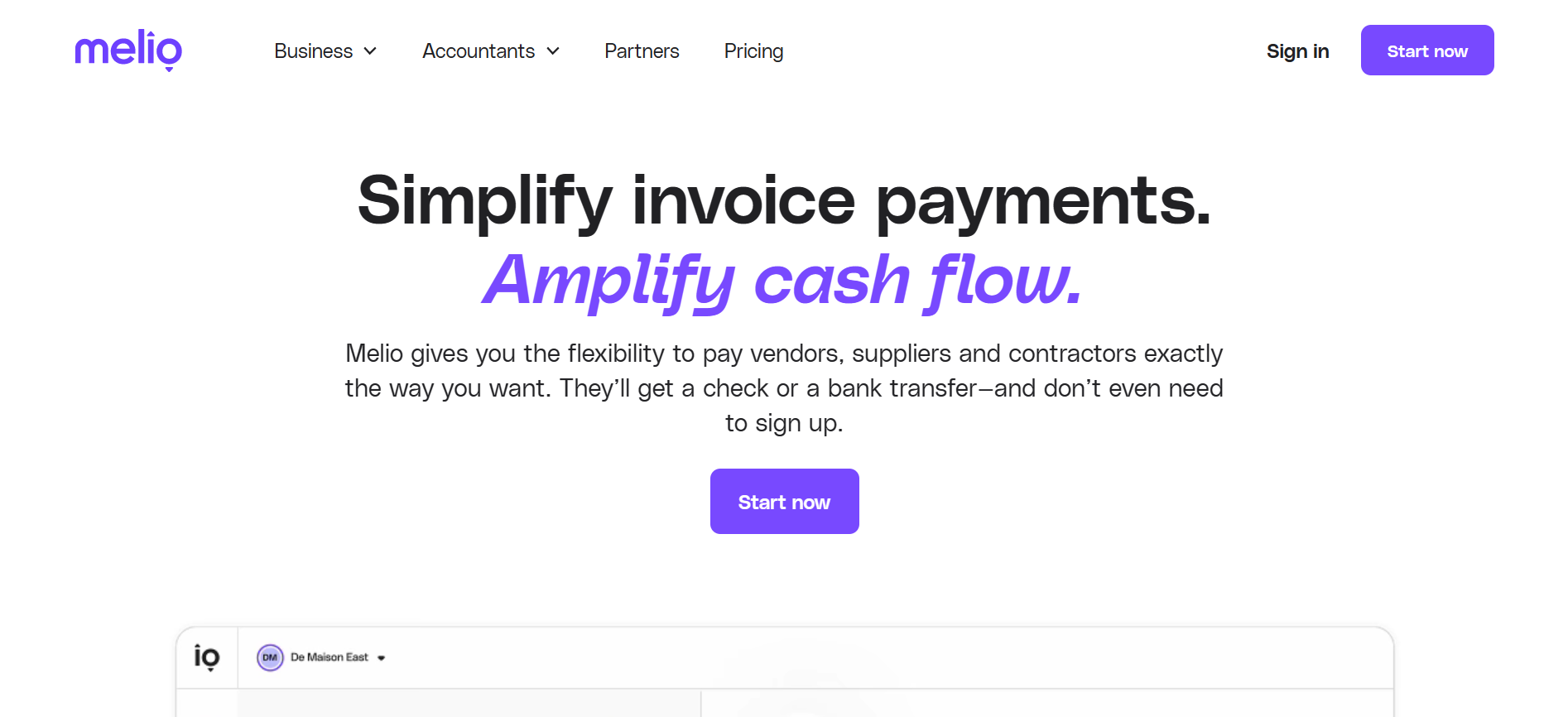 Melio is an internet-based bill payment service. Freelancers and independent contractors can be paid through this system, which can also be used to charge clients. Integration with Quickbooks and other popular accounting software is straightforward.
My experience with Melio has led me to believe that it is an excellent choice for use in organizations of a more manageable size, particularly those that are searching for a system that is uncomplicated and easy to navigate.
For more information, Read Melio Review.