Are you looking for an Unbiased Melio Review 2023? Don't worry; I've got you covered.
Do you own a small business in the US?
Are you looking for a platform that seamlessly integrates with QuickBooks?
Quickbooks is considered one of the leading accounting software in the world and is used by several businesses worldwide to manage accounts and transaction details. However, it is always recommended to integrate online payment software with Quickbooks to make the flow of money even more organized and seamless.
However, while medium and large-scale businesses can afford some advanced software that charges hefty subscription charges, small businesses, solopreneurs, and freelancers are always looking for something cheap.
If you are one of those people, we have a promising FREE solution to help manage your online bookkeeping and payment requirements. This is called "Melio".
Melio Review 2023: An Overview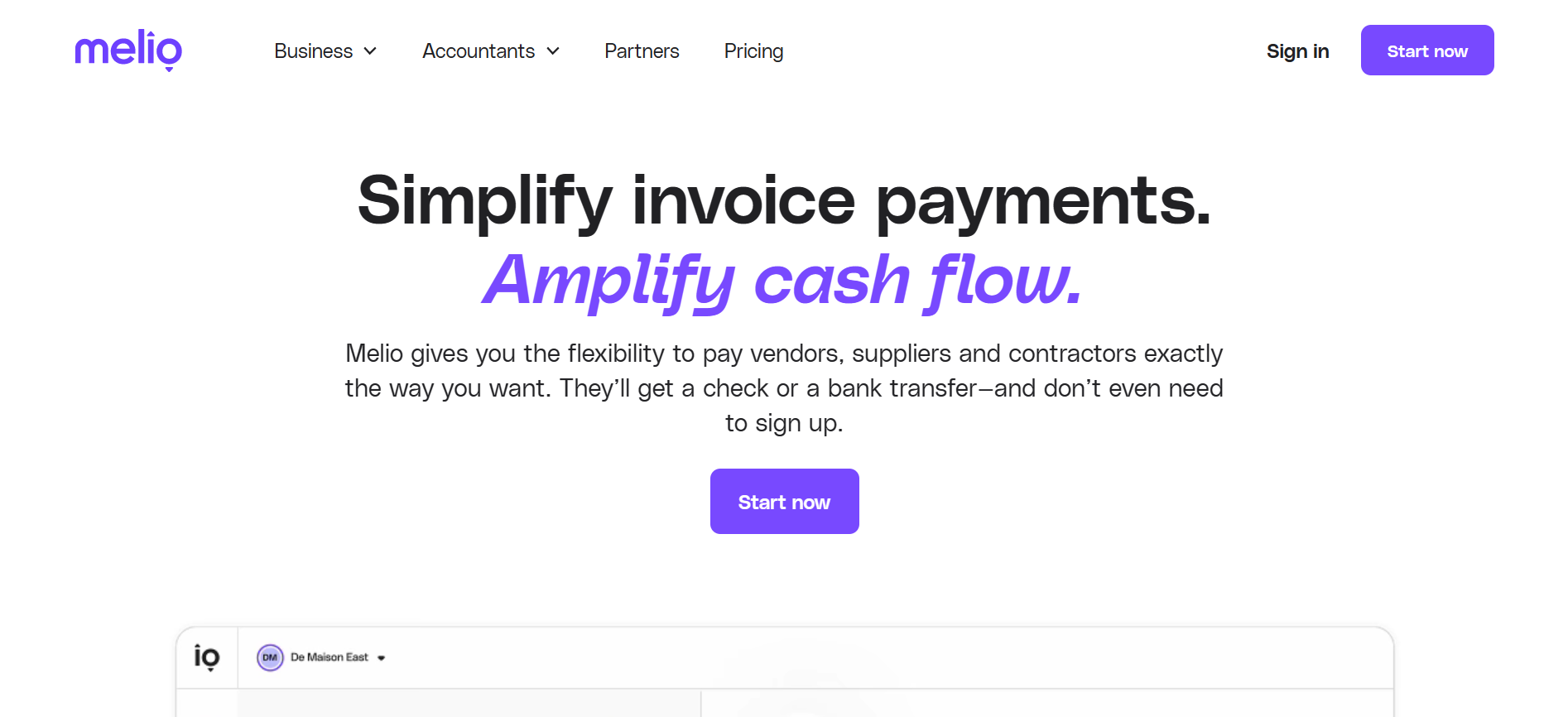 Melio is a simple, straightforward bill-paying option for accountants, bookkeepers, and small business clients. A single dashboard and a single login for all client accounts enable businesses to handle the payments for all their clients.
Accounting teams can pay any business bill for free using a bank transfer or credit card, thanks to Melio. Businesses can add users, manage roles and permissions, and set up a payment acceptance pipeline with this software in just a few simple steps. Melio's two-way sync with QuickBooks allows users to save time.
PROS & CONS
PROS 👍

Setup and implementation are pretty straightforward with Melio. The instant sync with Quickbooks saves time.
Capability to have client money deposited straight into a bank account with reasonable transaction fees.
Credit card payment incentives, simplified payment tracking, and eliminating 1099 forms.
ACH is free for customers to send, convenient to set up and use, and runs smoothly and cleanly.
Bills are entered in QBO synced with Melio, and payments are pre-authorized, so clients no longer have to worry about payables management or cash flow forecasting.
Pay all bills without creating checks or mailing them.
Integration with QBO streamlines and automates the AP and AR procedures.
CONS 👎
Desktop users may find the web interface to be a bit clumsy.
Lack of integration with other accounting software platforms like SAP, QB Desktop & Xero.