In this article, we have covered a list of 5 outstanding young business Entrepreneurs under the age of 40 who have paved the way not only for themselves but also for numerous other people.
We typically turn to our grandparents for advice when faced with issues in life, but in the realm of business, it is frequently more fruitful to look to people of the younger generation for ideas. Young entrepreneurs are renowned for being industry disruptors who exhibit the leading edge of invention and ingenuity.
The numerous successful businesses that were started by young entrepreneurs under the age of 40 provide evidence of this.
The majority of an enterprise's risk is assumed by its owners, who also stand to gain the most from it. This list features 5 exceptional young Entrepreneurs under the age of 40 who have achieved their goals and built successful empires while still in their young age.
1) David Karp
David Karp, Tumblr's founder & creator, is now 36 years old [2022]. David Karp, who left high school at the age of 16, is now 36 years old and has an estimated net worth of hundreds of millions of dollars. Karp began learning HTML when he was just 11 years old and began his first internship at the age of 14. In 2007, when he was only 21 years old, he went on to create the microblogging site Tumblr.
After being acquired by Yahoo in 2013 for an astounding $1.1 billion, Tumblr now hosts more than 190 million blogs. Karp was driven by his commitment to keeping Tumblr as a platform for creative expression and personal expression rather than by the need to make money.
He was determined not "sell out" and was able to keep control of his business despite this stance, even after he eventually gave the deed to Yahoo. He left his job at Tumblr in 2017 to concentrate on other personal investments. We are eager to follow Karp's future developments.
Key Takeaways:
Follow your passion and curiosity: Karp dropped out of high school to pursue his interest in technology and programming.
Be flexible and adaptable: Karp started Tumblr as a side project while running his own consultancy business.
Create something simple and elegant: Karp wanted to make a blogging site that was easy and fun to use.
2) Whitney Wolfe Herd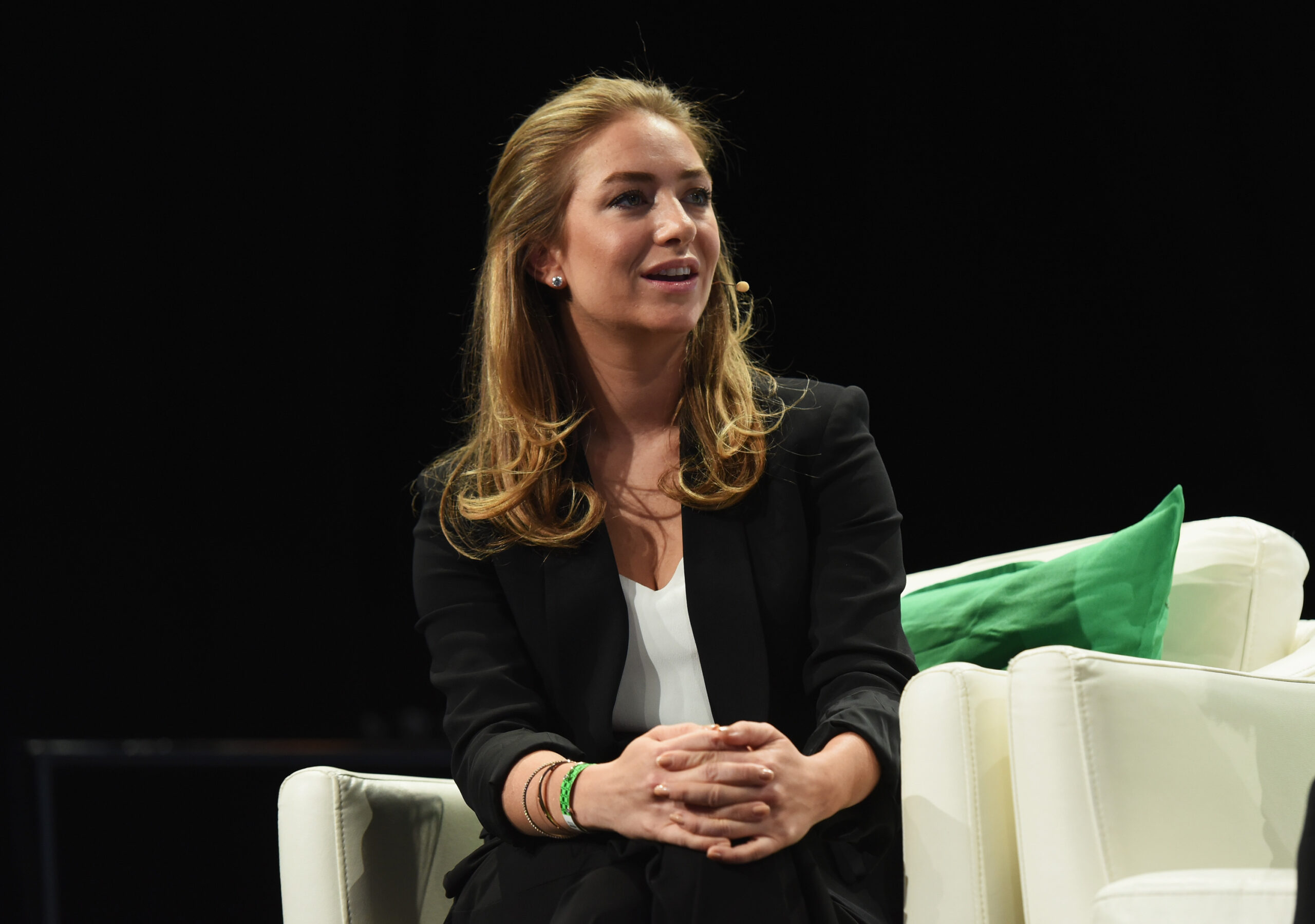 Whitney Wolfe Herd, the CEO of Bumble and currently 33 years old (2022), founded the company. Before starting Bumble, Whitney Wolfe Herd worked as the vice president of marketing at Tinder, one of the most popular online dating services.
In 2014, she left Tinder due to difficulties there and a sexual harassment claim made against the firm. She then founded the female-friendly online dating service Bumble. Wolfe Herd, 31, became the youngest woman to ever take a company public in 2021 as a result of the website's enormous success.
Bumble's founder, Wolfe Herd, claims that the company's inception was motivated by the need to "solve the problem that I shared with so many other women…to be treated as equals in our relationships." Given that the app has millions of users, it is easy to say that she was successful in fulfilling her goal.
Key Takeaways:
Be resilient and courageous: Wolfe Herd faced many challenges and setbacks in her journey, such as being sexually harassed and discriminated at Tinder, her previous company, and being sued by Match Group, the owner of Tinder, for trademark infringement. However, she did not let these obstacles stop her.
Be innovative and customer-centric: Wolfe Herd saw a gap in the online dating market and created a solution that catered to women's needs and preferences. She designed Bumble to be a safe, respectful, and empowering environment for women to connect with potential partners, friends, or mentors.
3) Alex Schulze
One of the 4ocean co-founders is 32-year-old Alex Schulze. While visiting Bali, Indonesia, Andrew Cooper, and Alex Schulze were horrified by the quantity of trash that the ocean's waves had brought up on the beach.
The two young businessmen started looking for ways to clean up the ocean while still making a profit after their conversations with the local fisherman. This concept served as the inspiration for their business, 4ocean, and its "One Pound Pledge," according to which it will guarantee to remove at least one pound of trash from the ocean for each product it sells.
Since its inception, 4ocean has been in charge of clearing the ocean of more than 18 million pounds of trash. The COVID-19 epidemic has a big influence on business, but we're interested in how Schulze and 4ocean will go on their admirable entrepreneurial activities.
Key Takeaways:
Be passionate and adventurous: Schulze was an avid surfer who loved the ocean and its wildlife. He traveled to different countries to explore their cultures and natural beauty.
Be aware and responsible: Schulze was shocked and saddened by the amount of plastic pollution he saw in the ocean and on the beaches during his trip to Bali. He realized that this was a global problem that threatened the health of the planet and its inhabitants.
4) Judith Minshew
Kathryn Minshew, the founder and current CEO of The Muse, is 37 years old. When Kathryn Minshew was looking for a new job, she realized that the internet tools were not only unpleasant but also fell short of embodying the values that are significant to modern working women.
Minshew tried in vain to build a website related to jobs in 2011. But in 2012, she was successful in founding The Daily Muse, a website designed to help women find occupations that are a good fit for them and identify their passions. More than 75 million people, including men and women, are members of Minshew's website, which is now called The Muse. Her prior setbacks and challenges led to the development of an advantageous resource for others, of which she is still the CEO.
Key Takeaways:
Be curious and lifelong learner: Minshew has always been curious and eager to learn new things and expand her knowledge and horizons.
Be generous and compassionate: Minshew has used her writing and art to raise awareness and support for various causes and issues that she cares about,
5) Josh Feinsilber
Josh Feinsilber, a 22-year-old founder and CEO of Gimkit, founded the business. Josh Feinsilber, a 22-year-old entrepreneur, is the youngest on this list. The next year, in 2017, he decided to start Gimkit after learning about Kahoot, an application that enables teachers to evaluate their students' knowledge through the use of quiz games. That straightforward idea was used as the basis for Feinsilber's decision to improve it.
Although Gimkit was originally intended to be a school project, it quickly developed into a website with more than 3 million active monthly visitors. Gimkit provides engaging games that both students and instructors may enjoy. In November 2021, a brand-new, totally free version of the website was launched, catching the attention of educators all around the world. Without a doubt, Feinsilber is a businessperson who should be on your radar for many years to come.
Key Takeaways:
Be proactive and resourceful: Feinsilber started Gimkit as a high school project when he was 16 years old. He taught himself how to code and built the first version of Gimkit using his own money.
Be innovative and customer-centric: Feinsilber wanted to create a game that was fun and effective for learning.
Be generous and mission-driven: Feinsilber built Gimkit not just as a business, but as a movement. He wanted to change the way education is delivered and experienced. He wanted to make learning more engaging, interactive, and personalized for students and teachers.
Also, Read:
Final Thought
It is not required to have worked in a job for a long time or to have reached a certain degree of professional growth in order to become a successful entrepreneur. If you listen to the advice of these creative young businesspeople and take what you can from them, you can change your life and the world by working smarter, not harder.