Twitter is a popular social media platform used by many individuals. With over 396+ million users worldwide, it serves as a platform for news, entertainment, and communication. Using Twitter can also be beneficial for business owners. Have you ever wondered if it's possible to view deleted tweets? Although retrieving deleted tweets on Twitter can be challenging, it is still feasible. This article will provide guidance on how to view deleted tweets.
Why Do Users Want to See Deleted Tweets?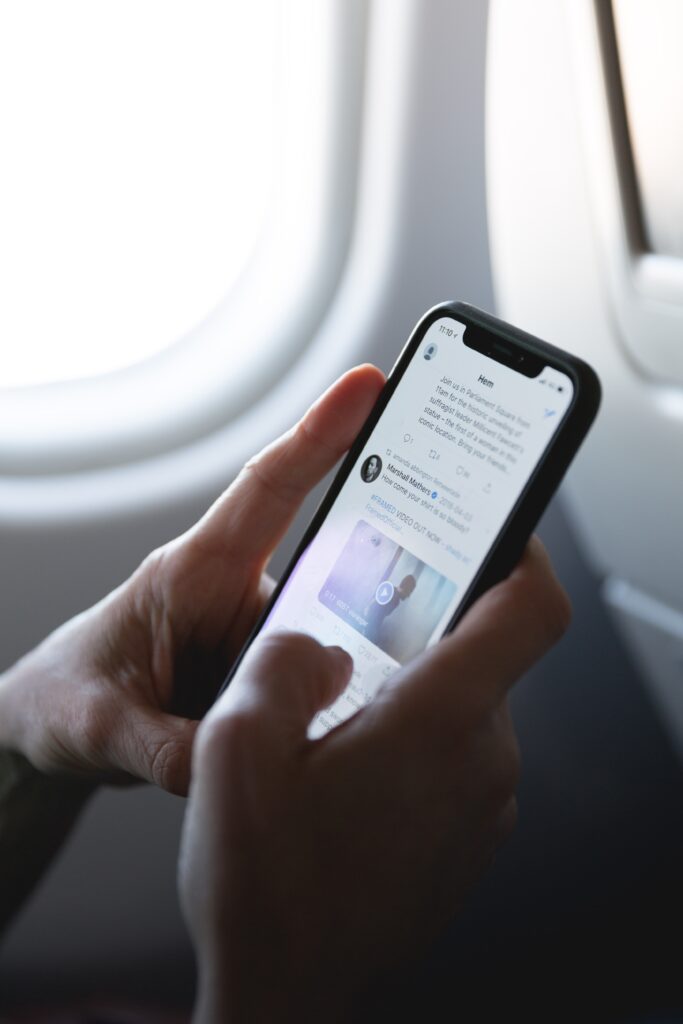 There are several reasons why individuals may wish to view deleted tweets. Frequently, individuals attempt to argue a position using a deleted tweet from a prominent public figure. One may also wish to locate an old tweet from a beloved celebrity or public figure. Individuals may desire to investigate a specific subject and view all tweets that have been published on the matter, including those that have been removed.
Methods to See Deleted Tweets
Here are some effective ways to view deleted tweets:
1) Consider using Twitter's Advanced Search feature
If you reach out to Twitter Support for assistance in locating your previously posted or removed tweets, they may advise you to utilize Twitter's Advanced Search feature. To utilize this approach, please adhere to the following instructions:
1) Click on the search bar located at the top of your Twitter homepage.
2) Click on the "Advanced Search" option situated at the bottom of the list.
3) In the "From These Accounts" section under "Accounts," input the username.
4) Choose the "Dates" option and input the start and end dates for the search.
5) After clicking "Search," Twitter will show all tweets from the chosen time frame.
Advanced search filters out irrelevant tweets and displays the most relevant ones. If you are unable to locate the tweet you are searching for, there is no need to be concerned. Consider trying alternative methods.
2) Check the Google Cache
By using Google Cache, it is possible to search for tweets from popular accounts that have been deleted in the recent past. Each webpage in Google's cache is backed up as a precaution in case the page is not accessed. If the tweets are inaccessible, you can check the deleted tweets in the Google cache. To check the Google cache, follow the steps below:
1) open a new tab and search for the Twitter account by entering the username in the search bar.
2)The recent tweets of the subject can be viewed in the search results. Select "Cached" from the drop-down menu that appears when clicking on the small three-dot arrow next to any of the entries.
3) The link will redirect you to the cached version of the tweets on Google. The time and date of the cache can be checked at the top.
4) If you locate the desired tweet, promptly capture a screenshot.
3) Consider using the Internet Archive
The Wayback Machine is an online archive that stores snapshots of web pages from the past. There is a vast collection of 600 billion + web pages saved over a specific time in the past years. This implies that the Wayback Machine can be utilized to view a specific website's appearance at a particular date and time. To view deleted tweets using the Wayback Machine, follow these instructions:
1) Search for https://archive.org/web/ or open the WayBack Machine archives.
2) Paste the URL of the Twitter page you would like to view. Click on "Browse History."
3) If the Wayback Machine has crawled the page, a screenshot of it can be viewed.
4) Ensure that you provide an exact date for the deleted tweet and make an effort to locate it accordingly.
4) Third-party apps and websites
The methods mentioned earlier have limitations in retrieving deleted tweets. To retrieve deleted tweets, you will need to install a third-party application for a complete solution. As part of our research, we selected the most useful application and website available on the internet that is guaranteed to recover deleted tweets.
Twicsy.com
Whotwi.com
Tweettunnel.com
How to See Deleted Tweets of Others?
Although Twitter doesn't permit users to access deleted tweets of others, there are some methods to view them provided you possess a direct link to the tweet. Here are several methods you can attempt:
Consider using cached pages to view deleted tweets from other users, similar to how you would check for your own deleted tweets. To access a cached version of a tweet, search for the tweet and username on Google and select the "Cached" option from the search results. If available, this will display the cached version of the tweet.
Third-Party Apps: As previously stated, there are various third-party applications that purport to recover deleted tweets from other users. However, it is important to exercise caution when using these apps as they have the potential to compromise your privacy or security. Ensure that you conduct thorough research and select a trustworthy application.
Screenshots: If you possess a direct link to the deleted tweet, take a screenshot of it before it is removed. By doing this, you will have a record of the tweet, even if it becomes unavailable on Twitter.
Also. Read:
Final Thought on Deleted Tweets
Although deleted tweets on Twitter may be challenging to view, they can still be retrieved with some effort. If you wish to view deleted tweets, whether your own or someone else's, there are various methods you can attempt. Each method, from using Twitter's advanced search to checking the Google cache and trying third-party apps, has its own advantages and limitations.
It is crucial to keep in mind that prioritizing privacy and security is essential. Therefore, exercise caution while using third-party applications and conduct thorough research before installing any new software.
FAQs Related to Deleted Tweets
Can a deleted Tweet be brought back?
There is a tool on Twitter called "Archive" that lets you look at and get back deleted tweets and other content from your account archives. You can ask to download your deleted tweets and get them back right away.
Are Deleted Tweets Deleted Forever?
Yes, tweets that have been deleted are gone for good, and there is no way to find them on Twitter.
Where Can I Find a Twitter Archive?
Click on "Settings & Privacy" in your Twitter app. "Request Archive" is a choice that you can see. Just click it.