Influencers and Instagram run hand in hand. The social media network, owned by Meta, is now where most influencers start their careers. In addition, Instagram users can now make money without having millions of followers, which wasn't the case before.
Starting a full-time career as a creator is no longer a dream for most people nowadays because more brands are choosing to work with smaller creators like "nano" or "micro" influencers who have their follower range under 100,000 followers.
Growing & earning through Instagram
But getting started to make money on Instagram is not easy at all. In contrast to YouTube, Instagram currently does not offer a similar payment mechanism to YouTube's Partner Program.
Influencers on Instagram rely primarily on sponsored posts to support their lifestyle. Sponsored content can come in many forms, like publishing swipe-up links in a sequence of Stories or posting a photograph to the newsfeed with the hashtag "ad."
These "influencers," as the community has termed them, have built a digital empire by taking a few photos that have been slightly edited while simultaneously pushing the latest fashion. Their influence is established by a rise in engagement, which occurs when they develop an impact that is acknowledged with goods, cash, and occasionally fame.
We are testing the figures to determine whether one can be financially independent of a few thousand likes. And how feasible it is to do that job. Furthermore, creators balance several income streams, from sponsored content to getting tipped on IG Live.
Instagram + Affiliate marketing 
Influencers use affiliate links or discount codes offered by the brands to receive a portion of sales using systems like LTK and ShopStyle. Including these links has also become quite simple. Instagram made link stickers available to all users in 2021, irrespective of their follower count or verification level.
In 2021, the platform also started experimenting with native Instagram affiliate marketing capabilities for influencers. Instagram has gradually added more creators to the program while also introducing fresh tools like affiliate stores. Affiliate marketing has now been also extended to Reels. Some influencers make an average of $5,000 monthly simply through affiliate links on Instagram alone.
How much does an Instagram Influencer make?
Your qualifications, audience size, engagement, strategy, work ethic, and a little luck influence how much money you can make on Instagram. Influencers typically earn about $3,000 each month. Since such wide variation exists between the highs and lows, "average" figures aren't the greatest to base decisions on. This is illustrated in the following statistic.
Micro-influencers, or those with between 1,000 and 10,000 followers, make an average of $ 1,400-1,500 per month, while mega-influencers, or those with more than one million followers, earn an average of $15,000 per month.
Less than 5% live on their Instagram income. These influencers say they live solely on their Instagram income. These influencers earn $5,000-6,000 monthly from their account.
Benefits of being an Instagram Influencer
Getting rewarded more for each post is expected as you level up in the influencer chain if you gain an enormous following. This logic is based on the notion that companies will be more interested in spending if their content is viewed by a larger audience.
Establishing a full-time career as a creator is no longer a pipe dream as more brands work with smaller producers like "nano" or "micro" influencers with under 100,000 followers. But why must these posts reach the "magic" number one before they start to make money?
Less than 10,000 Followers
The number of followers of "micro" influencers ranges from around 6,000 to 10,000 (roughly). The individuals behind these accounts want to build their Instagram page around a particular topic, like your famous friend who has gained many followers by sharing unique and exciting content.
A recent survey found that, on average, these accounts can earn up to $88.00 per post. But most micro-influencers wait to charge upfront to establish a more significant, long-term impact.
This number, predominantly viewed as a dedicated passion, can open doors for future collaborations or sponsored content, with some free benefits along the way, for your Instagram account.
Less than 100,000 Followers
Brands regularly send personal messages to the profiles with these many followers at this point in the game and request product recommendations in return for free stuff. Consider receiving designer-label clothing, wellness-focused monthly packages, skincare or cosmetic products, or a complimentary dinner from a restaurant seeking publicity.
Some income might come in occasionally, although most influencers are afraid to begin charging at this point because it could harm their rising popularity.
One so-called "foodstagrammer," for instance, currently has 72,000 followers. The account is waiting to make money from their labor until reaching the 100,000 mark, which is generally considered the "socially acceptable" milestone, even though hundreds of likes pour into each post.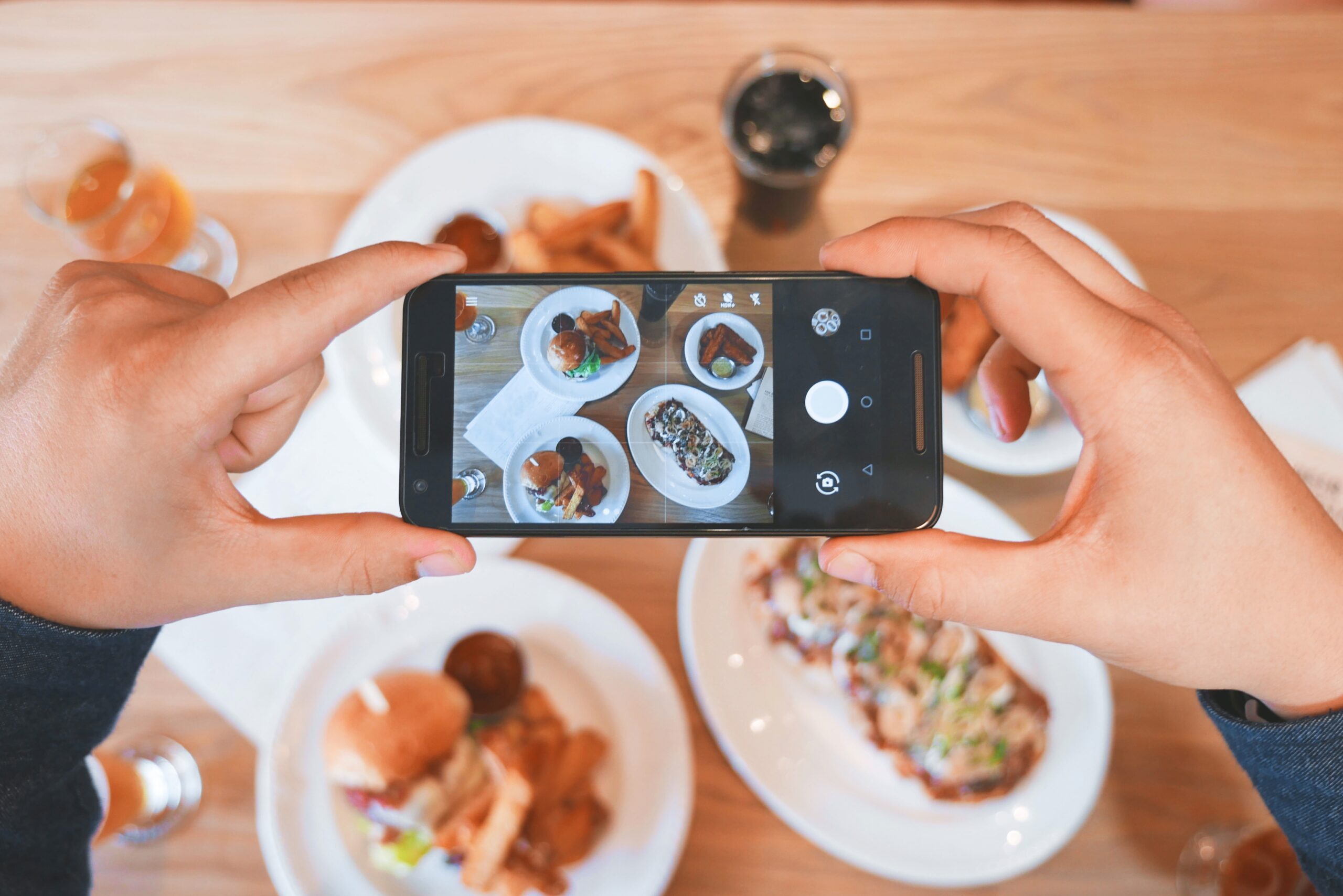 Once an influencer reaches this milestone of 100,000 followers, it's an unwritten norm to expect to be paid $10.00 for every 1,000 followers. If you keep charging for posts before reaching this point, you may get paid much less and settle before your account fully develops.
Influencers within the 50,000 to 80,000 follower range typically charge $200 for each post, though the pricing depends on the brand or the company. Some accounts have agreements with brands/ companies to publish promo offers on their feed in exchange for a cut of the proceeds whenever a brand-new person uses the code. Other users choose to participate in giveaways that simply increase their follower count.
Their followings are outstanding if these middle-tier profiles keep their influence on the side or actively attempt to make their accounts a full-time profession.
Less than 1,000,000 Followers
‍Given that there isn't any set handbook or standards to comply with what to publish and how much to charge, the transition from 100,000 to 1,000,000 followers is, to put it simply, quite an effort. With potential earnings of $670.00 for each post, profiles of this kind (having 250,000 to 500,000 followers) have won the Instagram influencer jackpot.
However, the revenue isn't dependent on an image in their stream.
A verified account (having a blue checkmark alongside the username) and the Instagram story "swipe up" function are two features the more extensive versions have access to, and brands and companies can use these tools to run more successful influencer marketing campaigns.
When an Instagram account seems to have more than a million followers, there are no restrictions on how much they can ask from a brand.
Also, Read:
To Sum Up – Money is Time!
As it goes beyond just snapping pretty pictures and adding brand tags, Influencers on Instagram require a loyal following and followers who interact with their content.
Several middle-tier influencers are grouped in direct message groups called pods, where 15 other accounts compete for fame. The influencer community claims that members of these groups frequently share their most recent posts, hoping that other users will interact with those accounts. Emoticons and at least 5 words should be used in comments to help with engagement.
The amount of money an influencer can earn from their account depends on how much they participate (or decide not to) in groups like these.