A Snapchat device ban can be a frustrating experience, but fear not, as there are ways to address this issue and regain access to your account.
This comprehensive guide will walk you through the methods and precautions necessary to overcome a Snapchat device ban, along with insights into why Snapchat may issue such bans and how to avoid them.
How Does Snapchat Device Bans Work?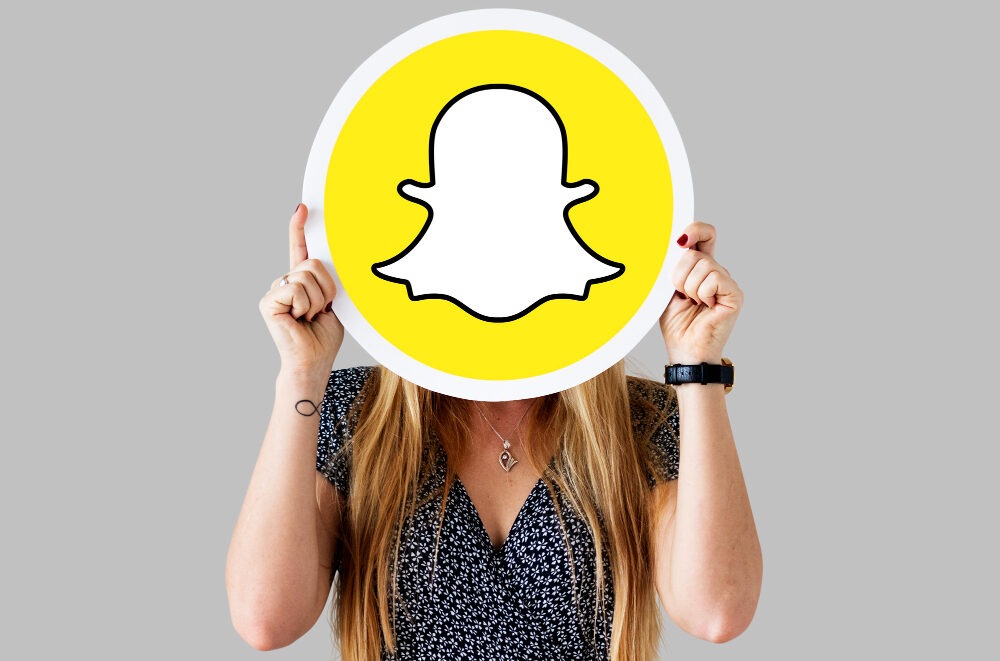 Snapchat device bans typically come with around six months, as reported by various users. These bans result from violating Snapchat's Terms of Service or engaging in activities deemed unacceptable by the platform. To recognize if you are facing a device ban on Snapchat, watch out for these signs:
Temporary Access:

 If you log in using a banned device, you may gain temporary access, lasting only 1-2 minutes before being logged out.

Account Lockout:

 You'll find yourself locked out of all your Snapchat accounts, making it impossible to create new ones.

"Permanently Banned":

Sometimes, you might encounter the dreaded "Permanently Banned" message when attempting to unlock your account.
How to Bypass a Snapchat Device Ban?
If you've experienced a device ban on Snapchat, don't despair. Here are several methods you can try to regain access to your account:
Method 1: Update Date and Time Settings
Uninstall the Snapchat app.

Restart your device.

Navigate to Settings.

Tap on General Management.

Select Date & Time.

Change the date to exactly one month ahead of the device ban.

Reinstall the Snapchat app.

Create a new account.
Uninstall the Snapchat app.

Restart your device.

Access Settings.

Tap on General.

Select Date & Time.

Adjust the date to exactly one month ahead of the device ban.

Reinstall the Snapchat app.

Create a new account.
Method 2: Buy a New Phone
Since Snapchat bans devices based on their IMEI numbers, acquiring a new phone is another approach. However, keep the following precautions in mind:
Avoid using the same SIM card from your banned device.

Refrain from logging in to your new phone with your old iCloud account; create a new iCloud account instead.

Do not connect to your local WiFi routers; maintain LTE mode.

Steer clear of using a VPN on your new device to ensure a stable IP address.

Verify your Snapchat account with a fresh Gmail address created on your new device.
Method 3: Waiting it Out
If you're not an avid Snapchat user, consider waiting for the ban to expire. You must refrain from logging in for six months to ensure your device is unbanned.
Remember, each login attempt resets the timer, so avoid using the banned phone with Snapchat for a while.
Method 4: Contact Snapchat
You can try reaching out to Snapchat to report your situation. Persistence is key when seeking a response from Snapchat. Several ways to contact Snapchat's support team, even if you are device-banned, include using Snapchat's online resources, the Report link, Reddit communities, Twitter, LinkedIn, and email.
Detailed step-by-step instructions for each of these methods are provided in the article "8 Trusted Ways to Contact Snapchat Support."
Method 5: Change the IMEI Number (Android Users Only)
Snapchat primarily blocks a phone's IMEI number, and acquiring a new IMEI is typically tied to purchasing a new device. However, there is an alternative for your currently banned device. You can download apps like "IMEI Generator Pro" from Google Play, which provides your phone with a custom IMEI number.
This approach allows you to create a new Snapchat account, but remember to adhere to the precautions mentioned in Method 2.
Common Misconceptions
Several misconceptions surround Snapchat device bans, and it's essential to avoid solutions that don't work. Some common misconceptions include:
Reinstalling the Snapchat app has no impact on a device ban.

Logging out of your Snapchat account doesn't resolve a device ban.

Downloading anti-device ban apps or programs, as no such tools can unban your Snapchat account.

Consulting a "device ban professional," as no one can guarantee the removal of a device ban.

Using VPNs or attempting to sideload Snapchat, both of which Snapchat can detect, leads to further bans.
Creating a New Snapchat Account After Being Banned
If none of the above methods work, you may need to let go of your old account and create a new one. However, be cautious, as there's still a risk that your new account may face a ban if Snapchat identifies the same person behind it. To prevent this:
Create a new account using different credentials, avoiding attempts to link contacts.

When prompted to enter a phone number, use an email address instead.

Use a different email address than the one associated with the banned account.

Manually send messages to your friends to add you back to the new account.
Recovering Your Snapchat Memories
Losing your Snapchat account to a device ban can be disheartening, especially considering the memories stored within. The good news is that you can still retrieve your cherished memories.
Snapchat offers an option to download your data, even if your account is banned or locked. For a detailed guide on downloading your Snapchat data, refer to the article provided.
Duration of Snapchat Device Bans
In most cases, Snapchat device bans last for six months.
Creating a New Snapchat Account After Being Banned
Yes, you can create a new Snapchat account after facing a ban. However, to avoid subsequent bans, follow the precautions outlined in this article when creating a new account.
Preventing Future Snapchat Device Bans
To avoid device bans on Snapchat in the future, consider the following preventive measures:
Familiarize yourself with Snapchat's Terms of Service and adhere to their guidelines when posting content.

Avoid creating multiple accounts, as this can raise suspicion and result in bans.

Refrain from logging in to Snapchat on a jailbroken iOS device or a rooted Android device.

Enable two-factor authentication (2FA) to enhance the security of your account.

Never share your login credentials with others, as this could lead to unauthorized activities on your account.

Do not promote or share content involving nudity, hate speech, or other harmful material in your story.
Can Snapchat Ban Your Phone Number or Phone?
Snapchat doesn't ban your phone number; instead, it bans the device associated with your Snapchat account, identifying it based on the IMEI number. Thus, the device, not the phone number, that is typically banned.
Is a Snapchat Device Ban Permanent?
According to various reports, Snapchat device bans are not permanent and usually last for six months.
Also, Read:
Conclusion
Overcoming a Snapchat device ban may seem daunting, but with the right approach, it's entirely possible.
This comprehensive guide has outlined various methods, from updating date and time settings to obtaining a new phone, waiting it out, and contacting Snapchat support. It's crucial to avoid misconceptions and unverified solutions that won't work.
If all else fails, creating a new Snapchat account is an option, but it's vital to follow specific precautions to avoid repeated bans. The good news is that you can still retrieve your Snapchat memories even after a device ban.
Remember that Snapchat device bans are typically not permanent and last around six months. To safeguard your Snapchat experience in the future, adhere to Snapchat's guidelines, avoid multiple accounts, and prioritize account security with two-factor authentication.
It's the device, not the phone number, that gets banned in Snapchat's enforcement actions. With patience and caution, you can navigate a Snapchat device ban and enjoy a more secure Snapchat journey ahead.