Affiliate Disclosure: Some of our links are affiliate links, and if you use them to make a purchase, we will earn a fee at no extra cost to you.
There are many alternatives available for transcription software, but not all of them are created equal. Certain audio-to-text converters simply go above and beyond to make sure users receive quick, precise, and economical transcriptions in a matter of minutes, as we'll explain in our EaseText Review 2023 below.
About EaseText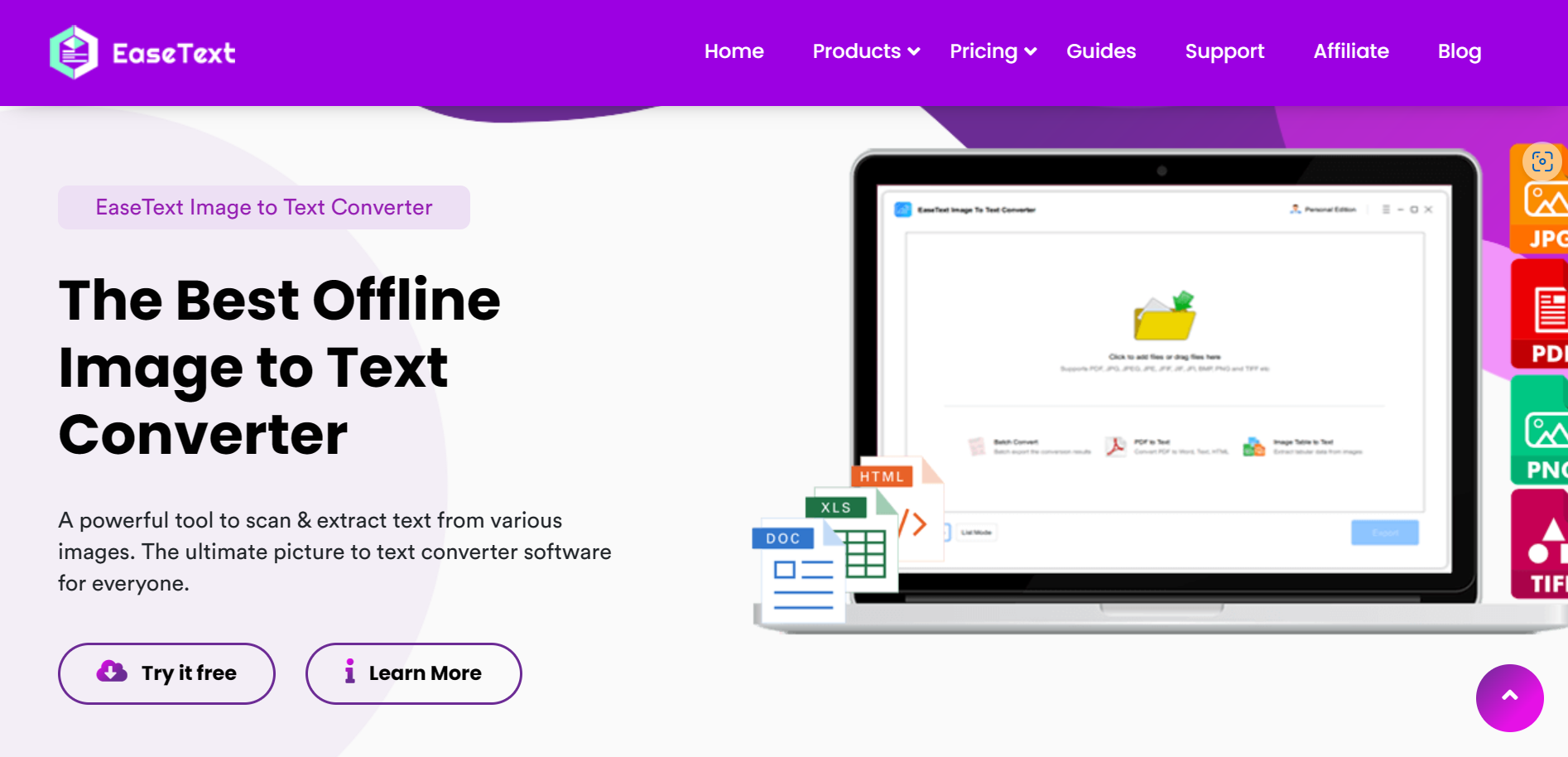 EaseText is a smart OCR program that can convert images and audio to text effortlessly. The tools' ability to convert text with great accuracy using AI is its best feature. To protect your data, the conversion operates in an offline mode on your personal computer. It is possible to convert PDF files to any Microsoft Office format, including Word and Excel.