The cost of getting online might be rather high. A household internet connection in the United States typically costs around $60 – $100 per month on average to maintain. Don't feel like shelling out all of that cash? There is no need to be concerned; you can still access the internet even if you do not have a traditional internet service provider (ISP).
There are still a variety of ways to connect to the internet even if you do not have a broadband connection, such as using cellular data or public Wi-Fi networks. So, in case you don't have an Internet Service Provider, here are some alternatives to getting Wi-Fi.
How to Get Wi-Fi Without an Internet Service Provider?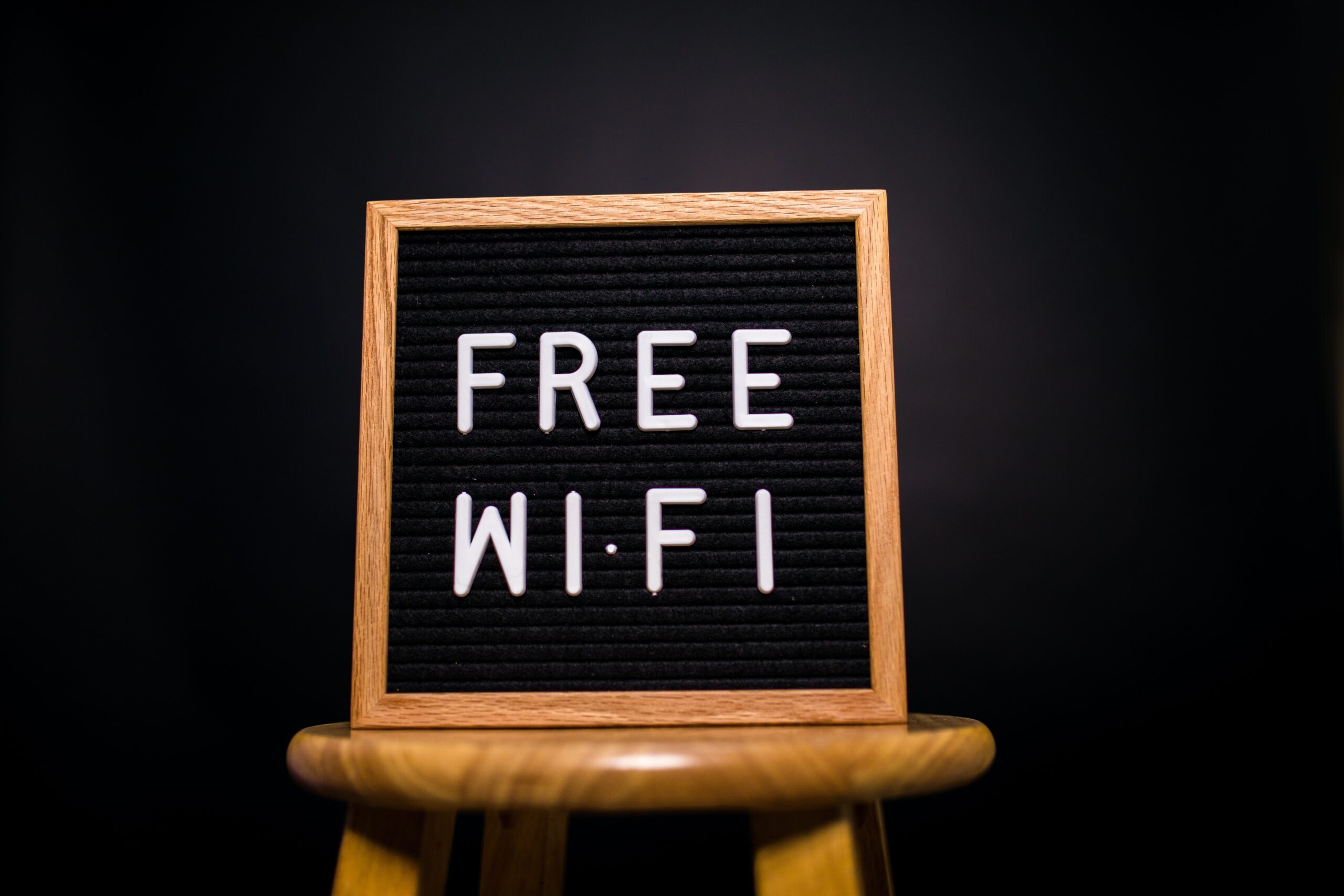 1) Connect a Tethering Cord to your Mobile Device
When you only occasionally need internet when you use laptop but do not need frequent mobile data, tethering your smartphone to your computer may be the easiest and quickest way to get online. Tethering your smartphone to your laptop might be the most practical move in this situation.
Tethering your tablet or smartphone comes with three main disadvantages.
You have to totally rely on the strength of the signal that mobile phone operator offers. That should work fine in case you're in the midst of a town, but your odds of success are lesser if you're in the middle of nowhere.
It's possible that your provider does not enable tethering and mobile hotspots. For certain networks, the more expensive plan tiers are the only ones that get this functionality.
Generally speaking, laptops utilize a lot more data in comparison to smartphones do, so you can get a surprise when your next month phone bill arrives in the mail.
To enable tethering on an Android phone, open the Settings menu, choose Network & Internet Hotspot, and then choose Tethering Wi-Fi Hotspot. Last but not least, turn the toggle switch that is next to Hotspot to the "On" position.
By heading to Settings then to Personal Hotspot on iOS, users can enable or disable Personal Hotspot.
To maintain the security and privacy of your personal hotspot, you should set up a new username and password on both Android and iOS.
2) Wi-Fi USB Dongle
Wi-Fi USB dongles, sometimes known as "internet sticks," are a more affordable and easily available alternative to mobile hotspots and temporary Wi-Fi connections than traditional mobile hotspots. You can make use of the mobile hotspot's data connection by inserting a regular SIM card and using its data connection rather than signing up for an long-term and expensive mobile hotspot plan.
People who need a web connection while travelling may find that internet sticks for laptops, which are lighter and more compact than mobile hotspots, are a preferable option. On the other hand, you shouldn't anticipate the signal strength, range, or Wi-Fi speed to be as good as they are when utilizing a hotspot device.
3) Mobile Hotspot
Using a mobile hotspot is the most reliable approach to ensure that you have internet access on your laptop at all times. The vast majority of us now have smartphones that can connect to cellular networks at LTE or even 5G speeds.
Why not make use of that rather than shelling out more cash for a new residential broadband connection?
You will need to purchase a hotspot device and sign up for a mobile internet service if you decide to go this route, so there will be an initial investment involved. On the other hand, a good number of businesses provide mobile hotspots.
4) Public Wi-Fi Network
When you find yourself in a situation in which you need to use internet but do not have a provider, you might be able to connect to a public Wi-Fi network that is located nearby.
For instance, coffee shops, restaurants, libraries, and other public places that serve as transportation hubs frequently have networks that customers can join.
Apps like Wi-Fi Master Key on Android and Wi-Fi Finder on iOS make it possible to locate areas in the vicinity that offer free Wi-Fi service.
5) Use Someone Else's Internet
There is a possibility that one of the people in your group already has an internet connection set up on their device.
When this occurs, you have the option of sharing the bandwidth macOS or windows system.
To make a Windows PC into a mobile hotspot that can share its internet connection with other devices, go to Settings, then select Network, and then select Internet Mobile Hotspot.
Select the connection that you wish to share, and then move the toggle switch so that it is in the On position.
In case you have to share a internet connect with device running macOS, navigate to the Sharing Internet Sharing section of the Apple System Preferences menu.
Choose the connection that you want to share from the drop-down menu labelled Share your connection. Next, choose how you would like to share internet access from the available options that is located underneath the drop-down menu.
Also, read – How will Blockchain Technology Revolutionize Online Learning?
Final Thought
What you plan to do with your Wi-Fi connection will determine the method that will provide the greatest service in the absence of an internet connection. You can have a difficult time locating a public Wi-Fi network if you live in a rural region, whereas in a metropolis you'll find these networks virtually everywhere.
To connect to the internet wherever they are, those who conduct enough work on the fly may want to think about making a proper mobile hotspot purchase.