If you own and operate a company, you are required to have a Facebook Business Page because Facebook has 2.9 billion people who use it on a regular basis, Facebook has become an indispensable social network.
It's possible that this is the situation with Facebook's more than 200 million businesses that use its free services. This includes business pages; establishing a presence on Facebook for your company is a cost-free way to promote your organization.
The good news is that creating a Facebook account for a company is quite straightforward, and it's highly likely that you already own all of the necessary tools. Let us begin right now.
What is a Facebook Page?
Facebook Pages are becoming increasingly popular among businesses and organizations as an alternative to the creation of their own websites or as an additional means of connecting with the customers who make use of their products and services.
Facebook gives you the ability to post basic information about your group on what's called a "Page." After you have established a Page, you will be able to invite other users to "like" the Page and then share posts, updates, and other content with those individuals. Anyone who enjoys the Page has the ability to write reviews, ask questions, and engage in other activities.
Guide to create a Facebook Page
Before you can build a Facebook page, you need to have an existing personal Facebook account first. If you do not currently have a personal Facebook account, you can create one here. If you do not already have a Facebook account, you should read through our tutorial on how to create one.
After selecting Create Page from the menu that appears after clicking the arrow that drops down on the toolbar.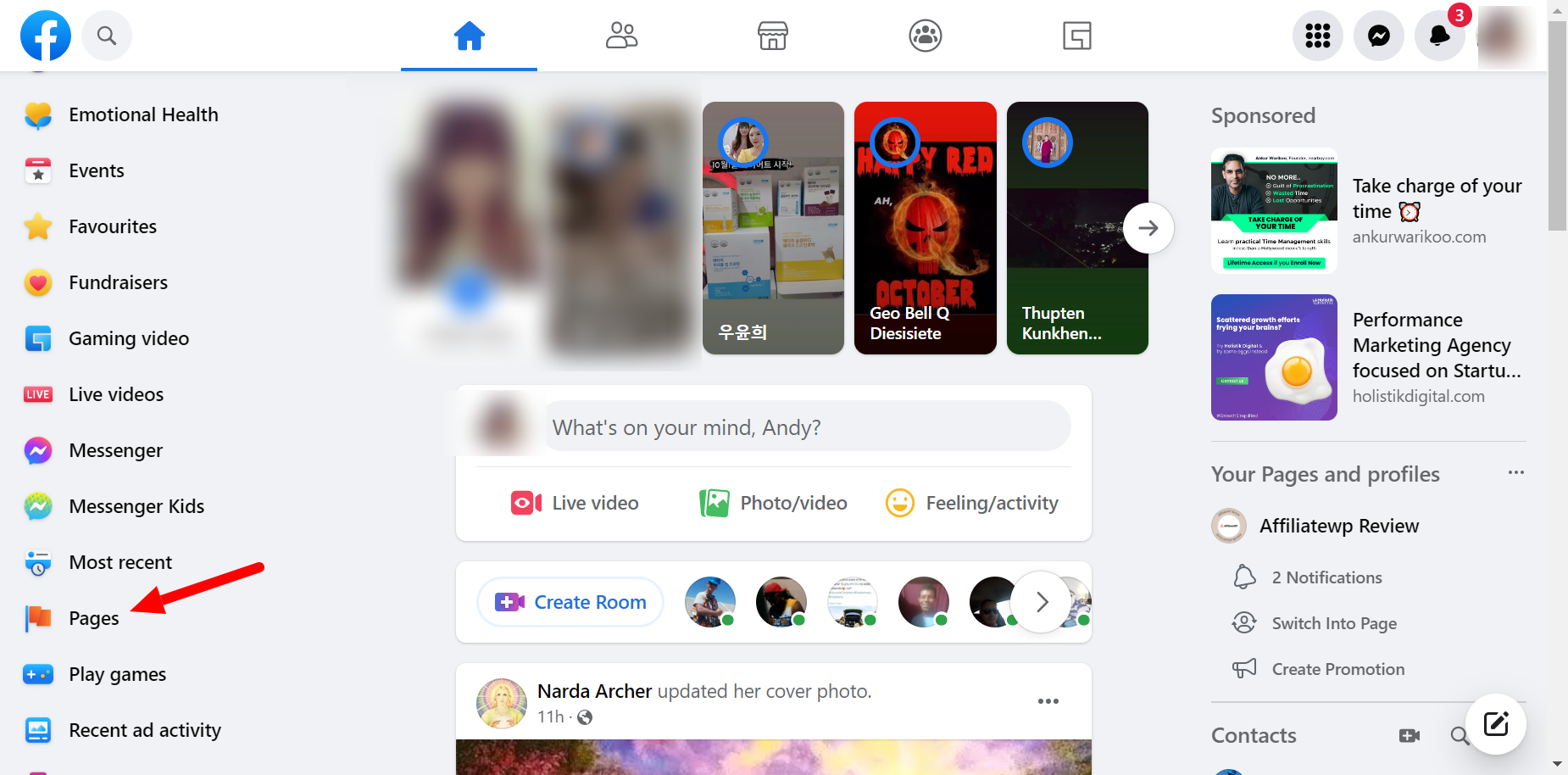 Pick one of the following options for your page's category: community or public figure, business or brand, or public figure.
After providing a Page Name and Category, click the Continue button to proceed.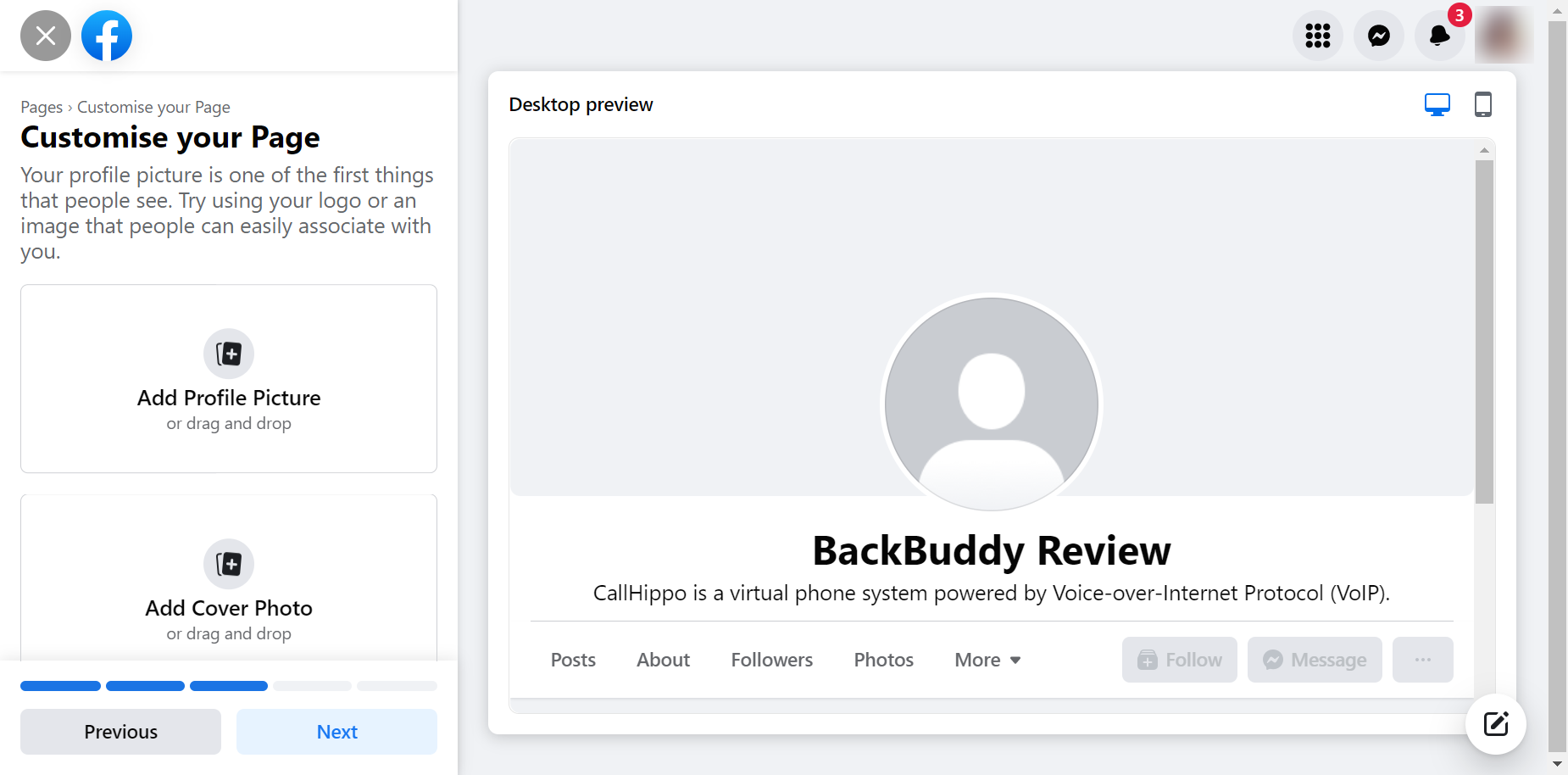 Please ensure that your Page contains both a profile image and a cover photo.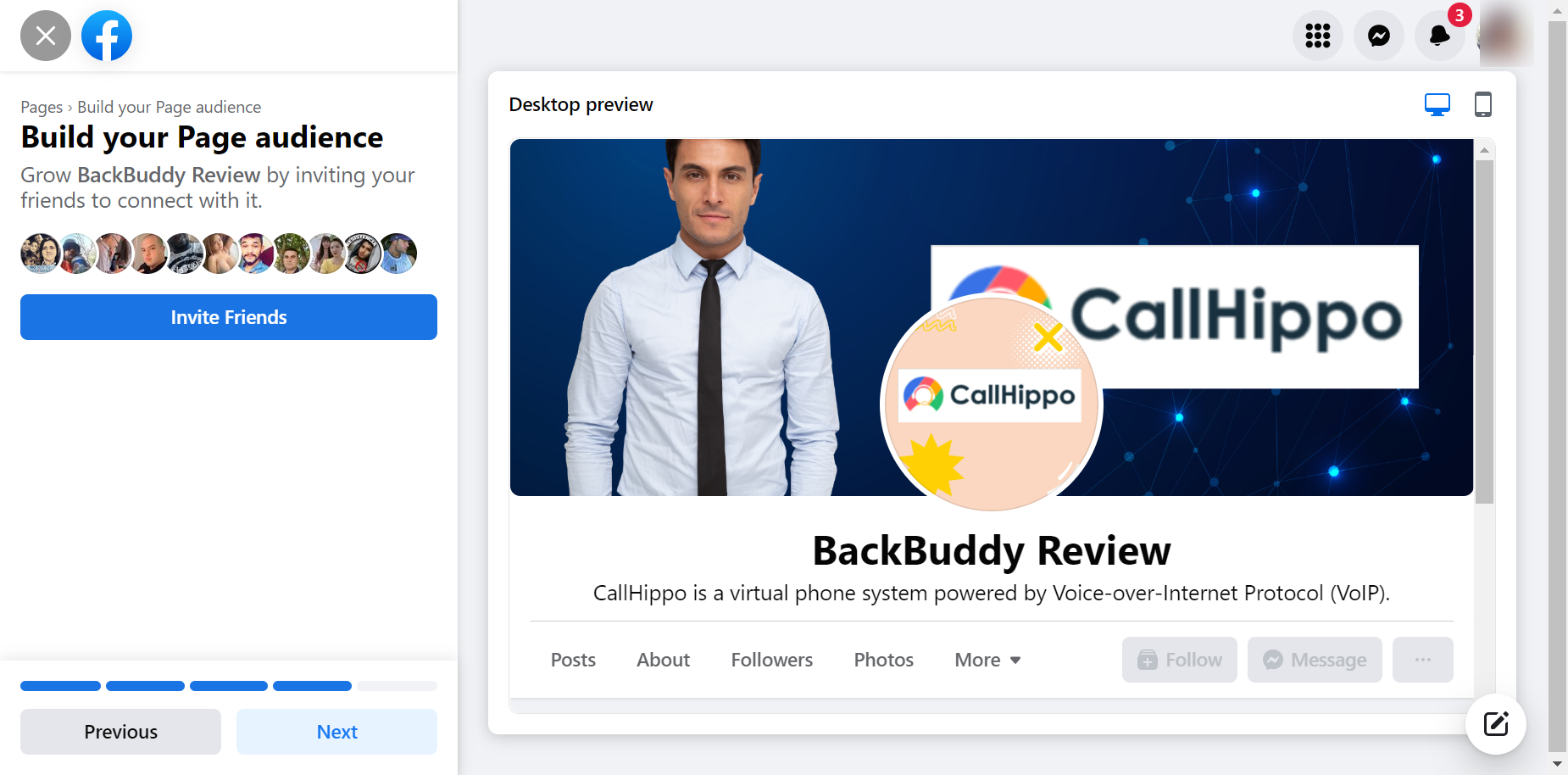 There will be a display on the Facebook page. You can write posts, modify your page, and invite other people to like the page all from this one central location.
The process of creating a Facebook page
There are many different options available to you in order to personalize the look of your Facebook page. The following are some fundamental pointers that, when followed, will help your page appear more polished and professional.
Make sure that the photographs you use for your profile picture and cover photo are of a high resolution and a large size
Give the page a name that is simple and memorable because it will also serve as the page's URL. In the case that we are using as an illustration, the URL is https://www.facebook.com/bloggrand
You will be required to provide a physical address for the company in order for visitors to be able to provide feedback on your website in the form of reviews.
Using a Facebook page
How to Use Facebook Page
Once you have established a Facebook page, you will be the only one able to make changes to the page's information and add new entries to the Timeline associated with the page. You can nevertheless add additional users as page administrators in order to grant them permission to carry out the aforementioned actions if you so choose. To add a page administrator, go to the top right of the page, click the Settings button, then choose Page Roles.
Managing a Facebook page
These suggestions should help you get started managing a page, even though there are many other ways to do it.
Practice responsibility sharing. It is essential to use caution before posting anything, just as you would with your personal Facebook account. Because your organization's Facebook page is visible to the general public, it is in everyone's best interest to avoid posting anything that could be taken the wrong way or be considered disrespectful.
Engage your audience. A lot of people set up pages on Facebook in order to advertise their businesses and publish different kinds of adverts there. Even though there is nothing inherently wrong with using a Facebook page in this manner, it is vital that you make certain that the items you share will be of interest to the individuals who have liked your page. Followers may find that your continual posting of adverts and status updates is bothersome, which may prompt them to unlike or stop following your page.
Experiment. Because there is no foolproof method for developing a successful Facebook page, you will need to experiment with a variety of approaches to determine which ones are most effective for you and the people who visit your page. Consider devoting some of your time to perusing some of the more well-known pages on Facebook. Pay close attention to the kinds of posts that they share and examine the ways in which they interact with the people that follow them.
Also, Read: